Share Thread:
02-28-2011, 02:28 PM
(This post was last modified: 02-28-2011 02:29 PM by antipitt.)
antipitt
Jr. Member


Posts: 160
Joined: Jul 2002
Five Star Case...uhhhm
So I asked the question a few weeks ago who would fill the void left by Exquisite. Well Topps tried but they need some help. I know you can't get a super hit every time but tiny, one color rookie patch autos? A one color jumbo patch? Who sees that and says "wow, I gotta have that"? The Jones-Drew letter is cool but they could at least had him sign it. I also recieved 2 of the same Revis autos, albeit parallels. I do like the overall look though. I just think Topps needs to put a little more effort into cards that range from $4-500 a box.
Plus they weren't packaged very well. 3 of the cards were damaged coming out of the box. Plus why in the hell would Topps make a base of Mike Tolbert? Anyway here are the results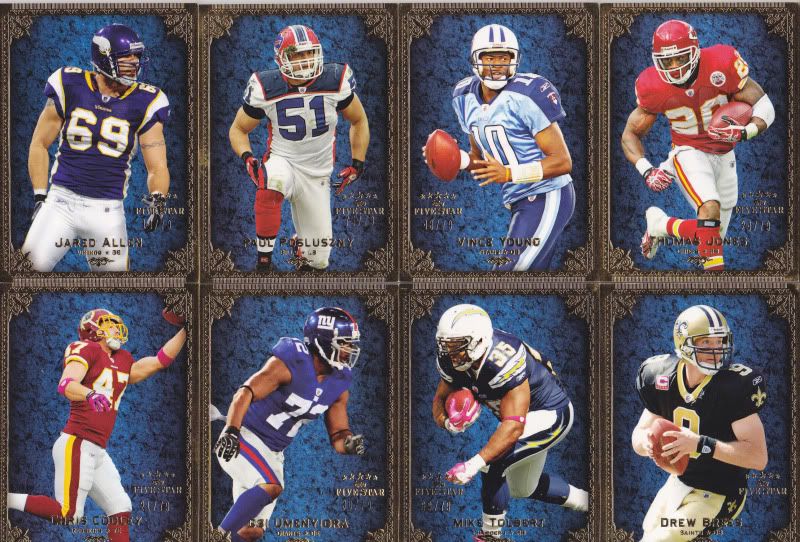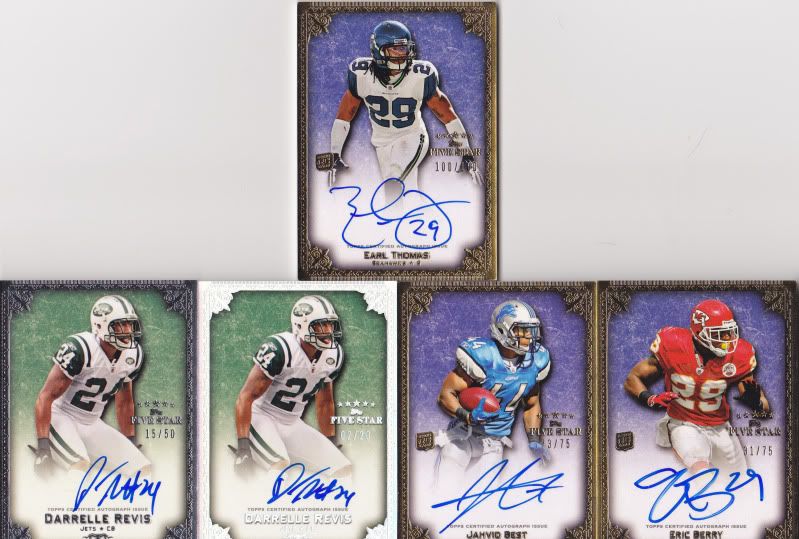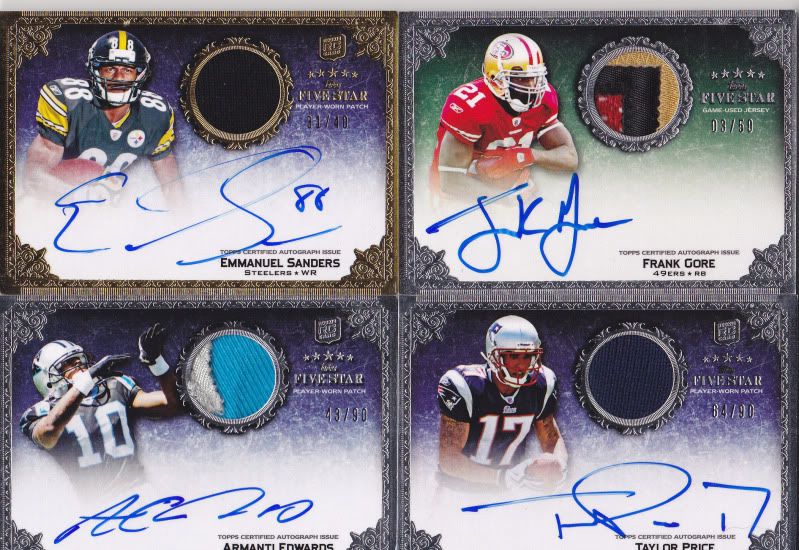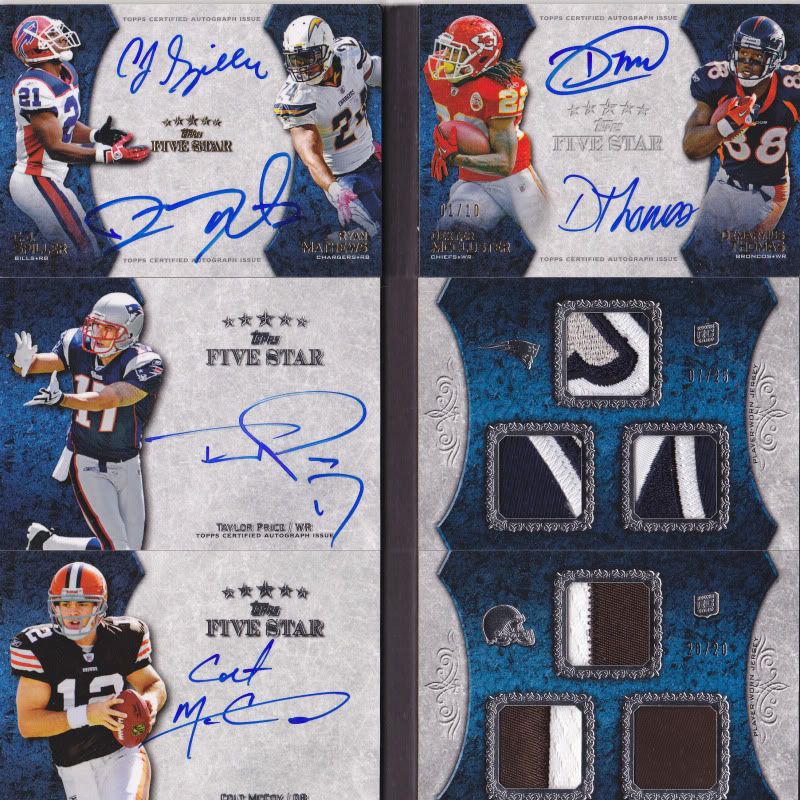 ---


User(s) browsing this thread: 1 Guest(s)