Share Thread:
05-18-2012, 04:33 PM
1 Card Mailday...Pic
I would imagine alot of people dont like these autos, but to me its still an auto, and to get it for $20 dlvd, couldnt pass it up!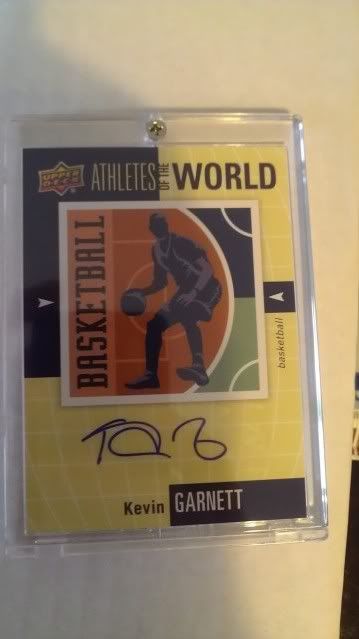 ---


Always looking for Pedro Martinez, Pedroia, Michigan State, Andrew McCutchen and Ernie Banks
05-19-2012, 09:52 PM
lecreccio
Member


Posts: 1,169
Joined: Dec 2008
RE: 1 Card Mailday...Pic
it's awesome that you got a garnett auto for $20!!!! but it will probably look better in ten years when another card company gets their hands on it and makes a cut auto card with it.
---
SET NEEDS;
99 sports ill.autos-need reggie jackson 'mr.october', yaz, cepeda,Podres,slaughter,Splittorff
2012 tribute superstar swatch BLUE need lincecum
User(s) browsing this thread: 1 Guest(s)