Share Thread:
how do you store your cards?
04-30-2012, 10:43 AM
phildo37
Sr. Member


Posts: 2,756
Joined: Apr 2002
RE: how do you store your cards?
I wish my stuff was as organized as some of yours... this is my set-up, for right now, as I'm in the process of having a website built to list all the stuff I'm moving...
Game-Worn Jerseys - on an industrial strength two-tiered garment rack that sits in front of my desk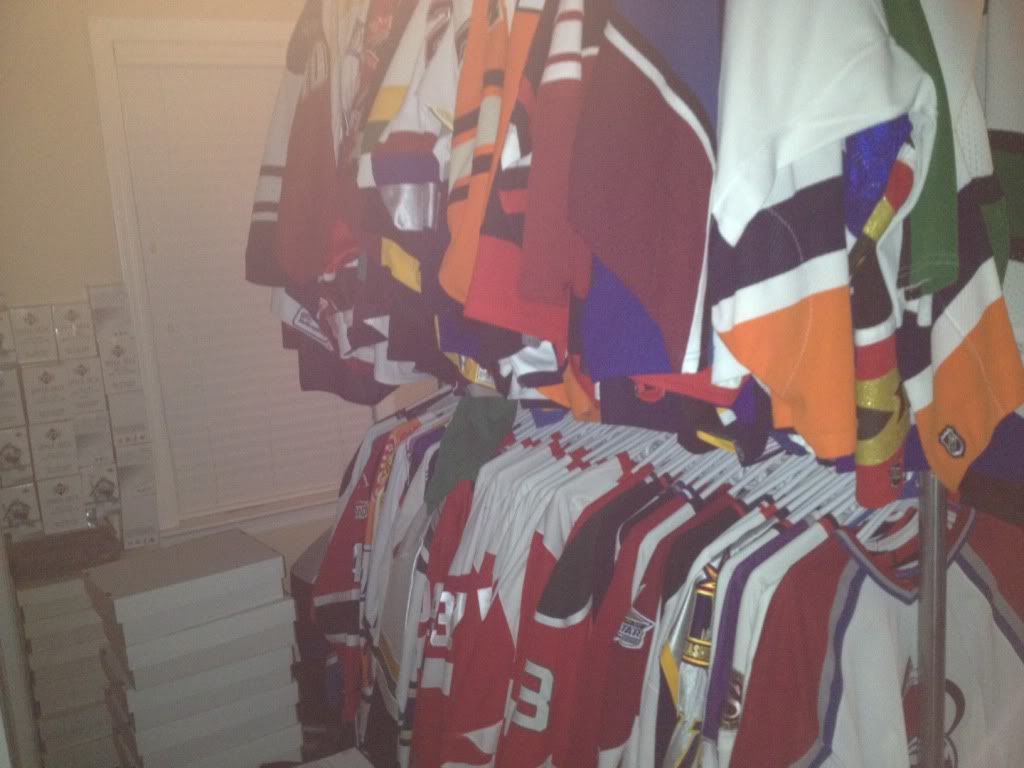 Autographed McFarlanes - just pulled these down from the attic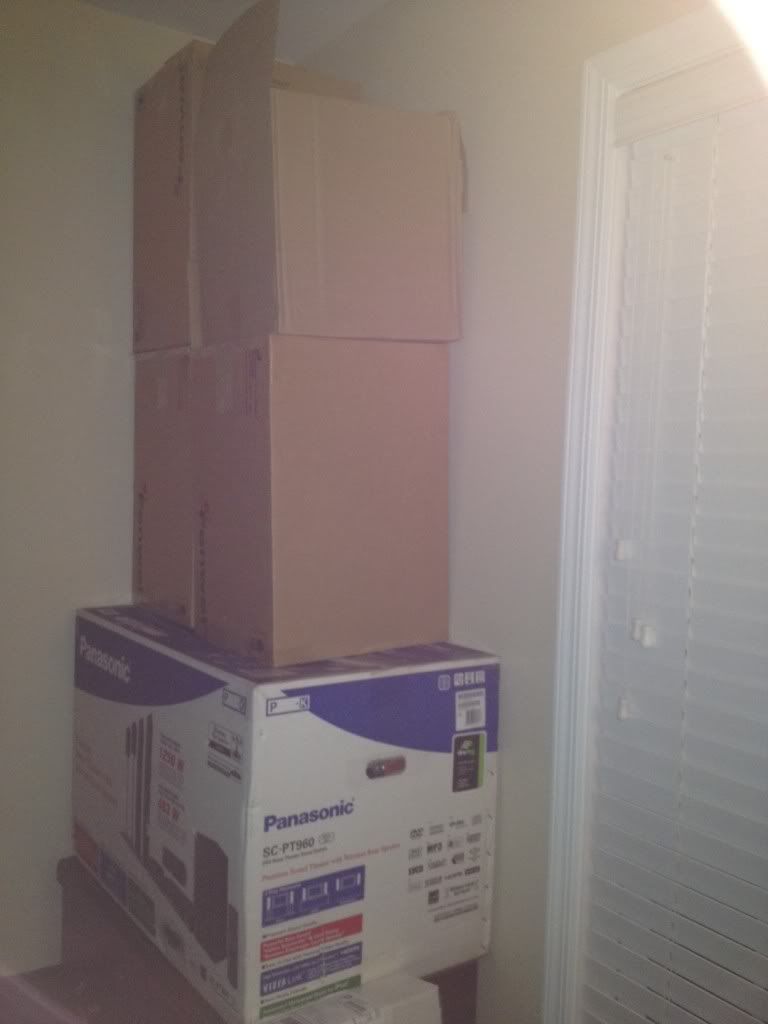 Card closet - PC stuff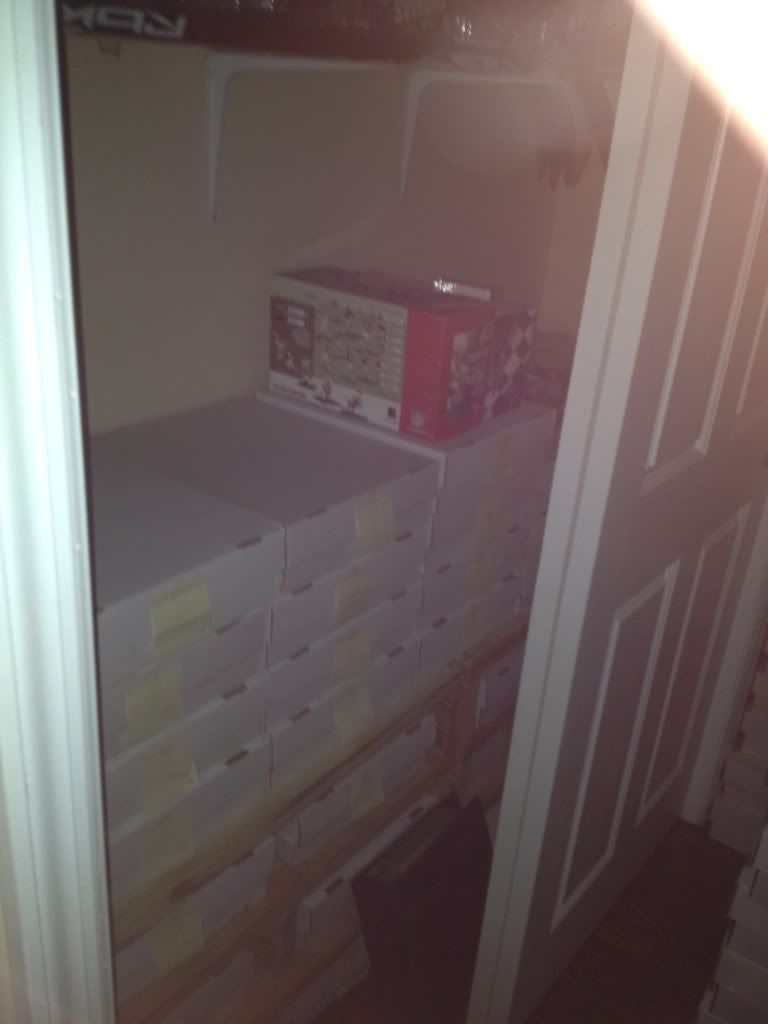 Card closet sides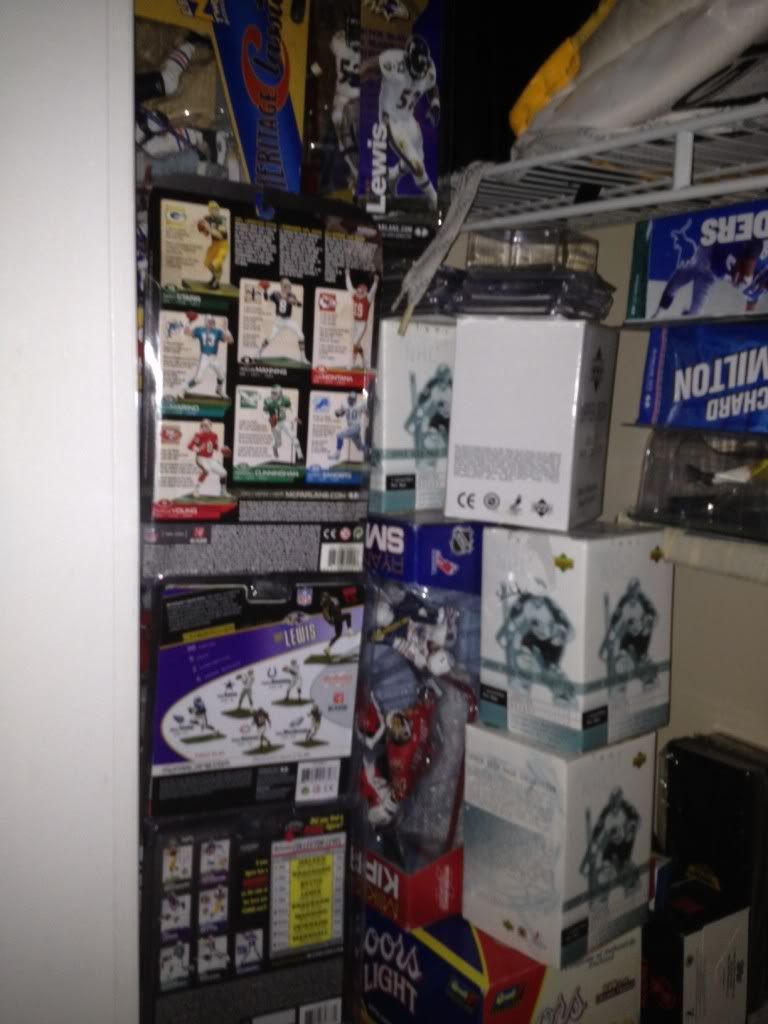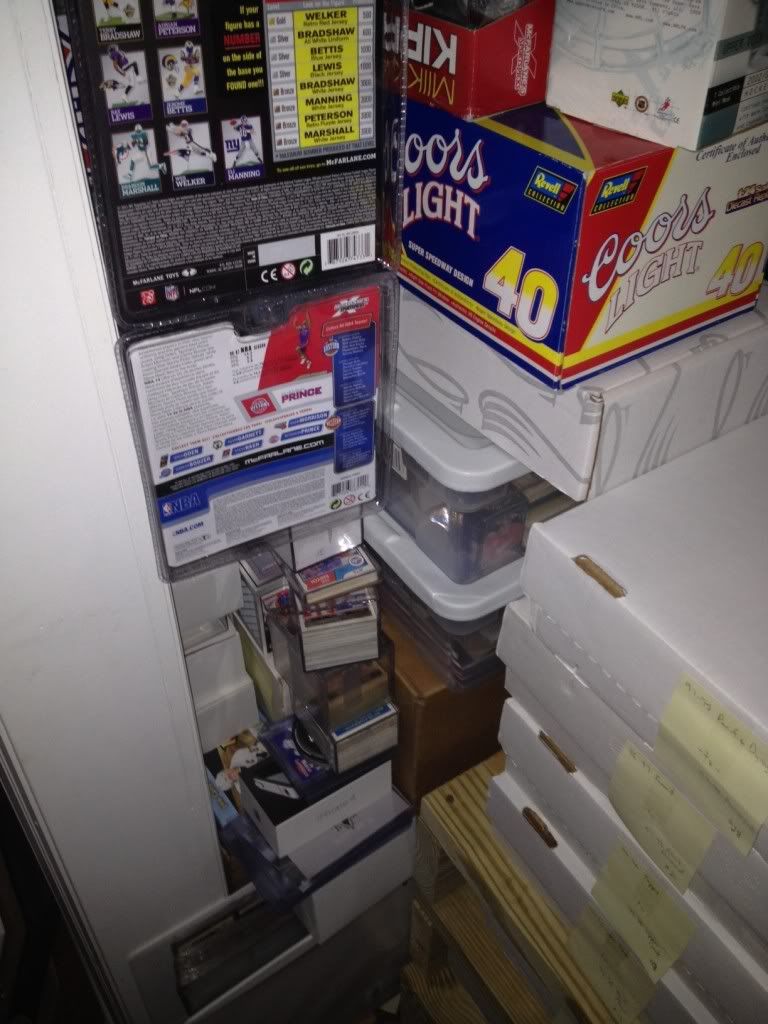 Card closet shelf - this stuff on the shelf, I'll move eventually, but the McFarlanes, and the game-used sticks they're sitting on, are PC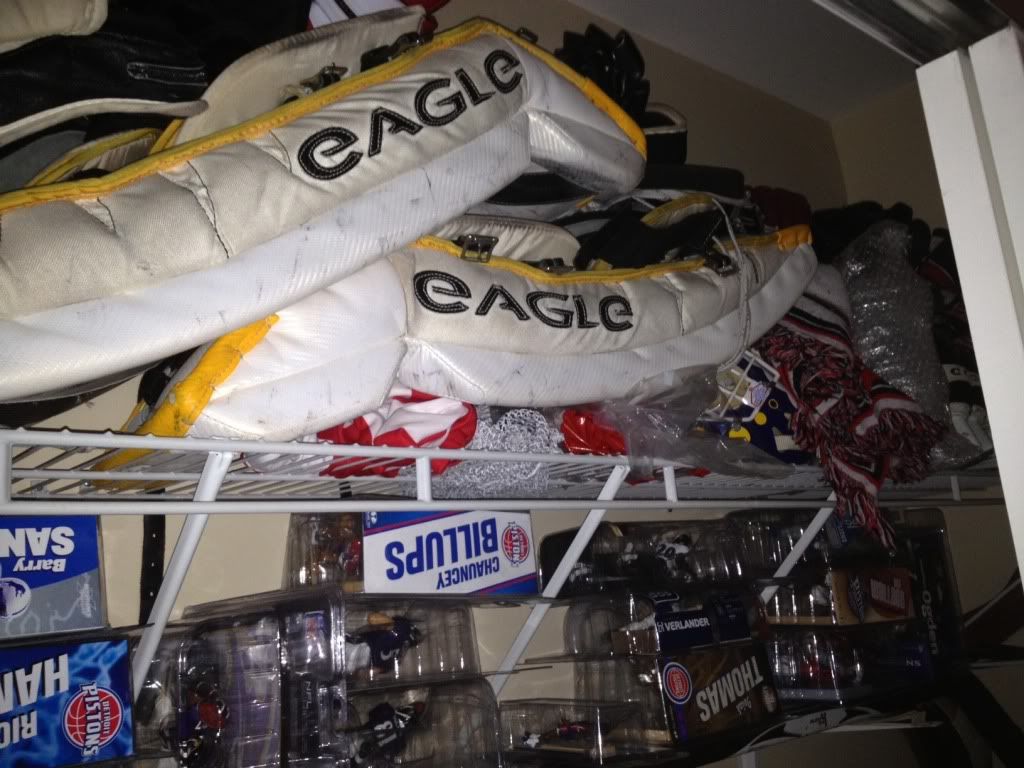 The famous Buffalo-van purchase... still sitting waiting to be sorted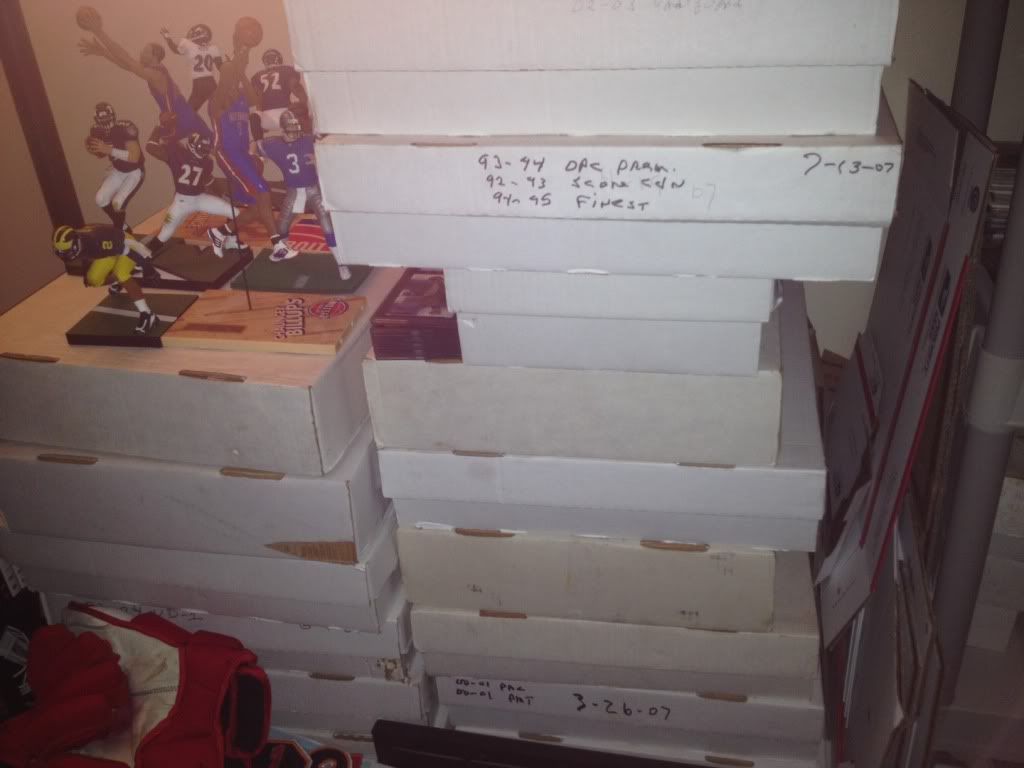 and the stuff that I have to sort out to list on the webiste (it's taken over the kitchen)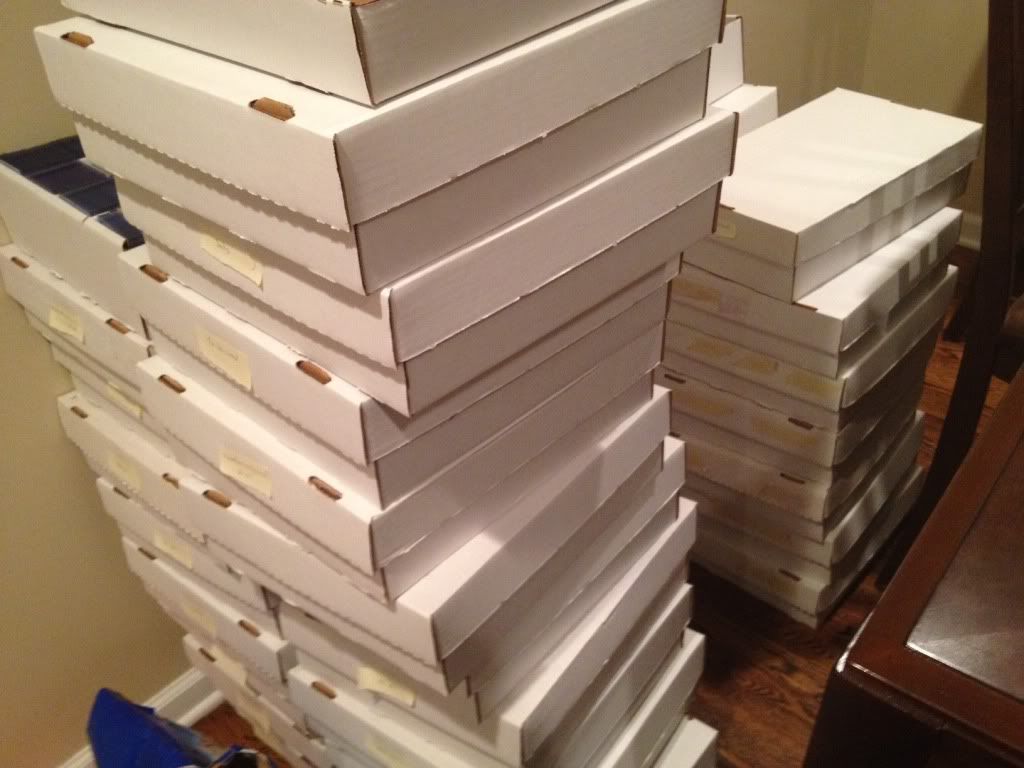 ---

Bucket - http://s251.photobucket.com/albums/gg286/phildonu37/
Jerseys - http://community.webshots.com/user/phildo37
Collecting - Finns, Wings, 90's
04-30-2012, 11:13 AM
(This post was last modified: 04-30-2012 11:13 AM by bonnev659.)
bonnev659
Sr. Member


Posts: 8,725
Joined: May 1997
RE: how do you store your cards?
wow for all those pictures

right now I have them in binders (for base and some sets, one touch/top loader binder, paper boxes inside rubber made bins (basement and aside of my bed), and have a few piles next to my scanner for my next show and tell....

also have some piles/boxes on my desk as well
---
using tracking numbers (all US and some Can)
04-30-2012, 11:15 AM
snobles
Sr. Member


Posts: 3,153
Joined: Sep 2004
RE: how do you store your cards?
I am sure some have seen this before but this is where all of my Patrick Roy BTP cards are stored/displayed):
(Picture not updated)
The rest are in 1600 count boxes and binders and all stored in this:
(Sorry for the crooked picture)
---


Collecting Patrick Roy
04-30-2012, 03:25 PM
afff
Member


Posts: 1,127
Joined: Jan 2005
RE: how do you store your cards?
(04-29-2012 08:53 AM)

pierre123456 Wrote: Here is my set-up




On the top



i would love to have a set up like this (picture above)
(04-30-2012 10:43 AM)

phildo37 Wrote: Card closet sides



the best if the coors light box lol
the way i store mine is:
1. i only use the sheets when i'm trying to complete set and when i finish one i put them all into ultra pro top loaders with penny sleaves and into shoe box loaders
2. my higher end cards are in megnetic holders
3. all doubles are stored ing 5000 count boxes
User(s) browsing this thread: 1 Guest(s)