Share Thread:
03-28-2012, 05:45 AM
RE: Supercollector thread
(03-23-2012 03:31 AM)

lfisher Wrote: how do you see this implemented into the site? Through the forums or part of organize where they have a showcase public for people to see?
On other forums, they have a seperate forum within each sport which is equivilant to the trading and box break forums on here. Everyone is allowed one thread dedicated to their PC where they can add maildays, updates etc..
---

LOOKING FOR 2011 TOPPS UPDATE ALL STAR JUMBO PATCHES OF YOUK!
Bucket http://s873.photobucket.com/albums/ab292/20youksox
Current Youkilis Count:591/1980- 29.85%
03-28-2012, 11:40 AM
sesfan01
Member


Posts: 1,307
Joined: May 2005
RE: Supercollector thread
(03-25-2012 12:50 AM)

lfisher Wrote: We were thinking of something like this. Basically people can browse your organize and see your top 10 -20 or more cards. We have also thought about having different viewing options for the grid which would be great for this idea. Kind of like an itunes album cover view is.
something like that would be pretty cool to have, especially if you could view by book value or print run, etc.
---
03-28-2012, 06:34 PM
jrlebert
Member


Posts: 637
Joined: Sep 2006
RE: Supercollector thread
Some sites like sportscardforum.com have a Super Collector Hall of Fame (of which I am a part). They have a group of mods that vote on those that get in. It's not a transparent process, but it's kinda neat to be part of something that is relatively exclusive.

The definition needs a little tweaking, but some sort of a percentage of cards needed is what they go by. It seems a bit difficult, but that's what makes the idea work.
---


View my Matt Ware collection: http://www.freewebs.com/jrlebert (3,300+ cards and counting!)

Current Projects:
2010 Topps Magic Pigskin Minis /50 - 247/248 (only missing Brandon Gibson!)
03-29-2012, 10:51 AM
alexs64
Sr. Member


Posts: 3,184
Joined: Dec 2005
RE: Supercollector thread
If people are going to be allowed to post a super collection thread please allow them the ability to post as many scans as they want to within the original post. As you might know I have a pretty large Ethier PC that I continually add to, but I can't update the orignal post with new pick ups because there is a limit to how many pics can be added initially. Then when I want to add new scans I have to create a new post within the thread and then my whole scheme of how I want them to show within the threads goes to heck. I understand there might be limitations, and some folks may not want to see an entire PC in pictures in a single thread, but I for one love to have all of mine in one post. As you can see in this thread:
http://www.freedomcardboard.com/forum/vi...5#p2006995
My PC shows up entirely in the first post. No need for people to scroll through pages and pages to see what's new. So as far as my opinion goes, having the ability to add to the OP is the best way to show off a PC. If you do not agree, I am more than willing to listen to some other great options.
Thanks,
Alex Armijo
Andre Ethier Super Collector
---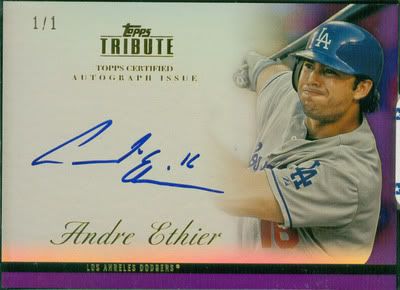 GOOGLE+ Link
https://plus.google.com/u/0/photos/10935...858/albums
03-29-2012, 02:07 PM
RE: Supercollector thread
i think this idea is why photobucket and cameras were invented for. sounds like it will slow up the site.
---



ALSO collecting: Irving, Durant, Westbrook, Love, Heyward, O. Taveras, Trout, Harper, Soler and Cuban Baseball players!
03-30-2012, 12:09 AM
alexs64
Sr. Member


Posts: 3,184
Joined: Dec 2005
RE: Supercollector thread
(03-29-2012 02:07 PM)

mrhurtado17 Wrote: i think this idea is why photobucket and cameras were invented for. sounds like it will slow up the site.
Brother, isn't that like saying you can't add scans to trade threads because it will slow down the site? I mean no one has said anything about that forum being slow. Besides aren't you just hot linking to the PB site when you post a scan from there anyways? I am not sure and I am asking a question here, but does the scan actually reside on the Beckett site?
I just simply want the ability to keep adding to my original post when I make updates instead of having to post scans in a seperate post.
---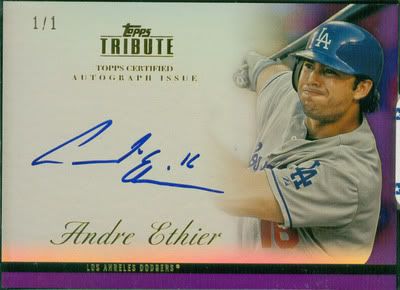 GOOGLE+ Link
https://plus.google.com/u/0/photos/10935...858/albums
03-30-2012, 11:03 PM
RE: Supercollector thread
Super Collector title is something to strive for. I like the voting.. or at least verifying of collections before handing out the title.. Think everybody should be able to show off their PC, but there should be a criteria to get a super collector title... percentage of cards is a good start, but not really what makes a super collector in my opinion.
I would like to see a link in collectors signatures to go to their Super Collector PC/inventory/scans page. Also, a thread or function that can search for collector's collections by user name, player, set, ect... also be able to search by dollar value, or by page of just the pictures of cards.. I'd be able to scroll through 30-50 small pictures to see what cards are in the collector's collection...
Photobucket & other picture sites are cool & a big help, but Beckett should try to get more collectors to use Beckett website, not photobucket or others.. the goal is to get as many collectors to utilize this site.. by having scans easily uploaded directly to the inventory data record for their own collection is a big plus. Right now, we can upload our own pictures to our own inventory, but it kind of hard to see other's collections.
I get frustrated when searching for cards I need & it being time consuming to update my inventory or upload pictures.. I have lately been giving up. I don't have that much time to add cards from a set one at a time, then going back into my subfolder to add the quantity.. also, adding pictures takes forever, even though it is a lot faster than before.. doing it one at a time is too time consuming... most collectors probably utilize Beckett 2-3 times a week, while those dedicated collectors or people that just want to discus sports or look at box breaks are on daily.. I for one am on daily.. I usually keep my CPU logged onto the site all day.. at least when I am at home.
If all members of Beckett added pictures of their cards & were able to connect a serial number to the scan, it would make Beckett a whole lot better. I think it would bring back a lot of those collectors that have left the site & bring new collectors, if advertised properly.. Adding a card to Beckett, means being able to connect that picture to the inventory record. Therefore I would not have to label all the cards I added to photobucket. Collectors would be able to search & find my cards... even if I am not interested in trading/selling that card, at least they know where it is, so they don't have to keep looking for it..
Beckett website should be the sole source for keeping track of your collection.
I know Beckett has probably lost money over the last half decade, either collectors deciding they are not interested in cardboard any longer... they lost interest in the Magazine (I know I have, since they stopped the monthly single sport mag & since I am paying for OPG, I no longer need the magazine to view prices. Have to save money in todays economy, so I can buy more cards). Some collectors say that the OPG is too expensive & not worth it, but adding the ability to quickly upload your collection & show it off might bring more people to the site. Include the picture upload with the current OPG price.. don't increase the monthly/yearly subscription... I for one would discontinue paying if it was raised any more...
I know my comments are a ramble, but thank you for reading & thank you for your time.
I am a Jordan Farmar - Super Collector
http://photobucket.com/farmar
** let me know if you have any of the three missing letters I need.. all are 1/1 or /3 "CITYNAME" version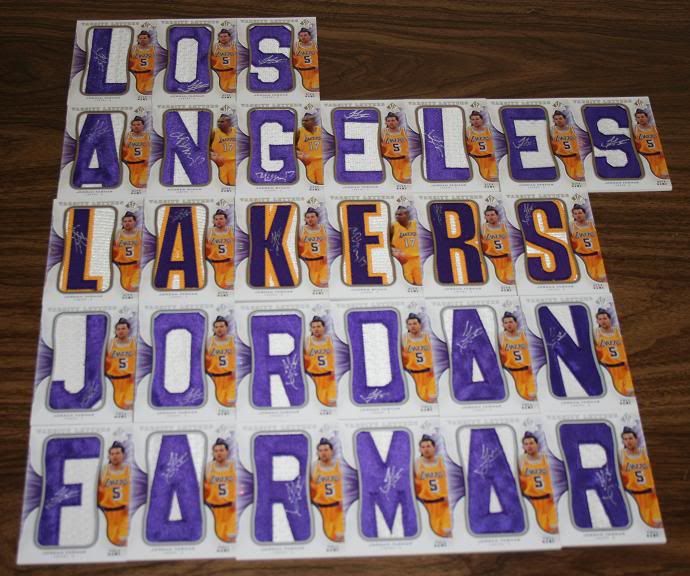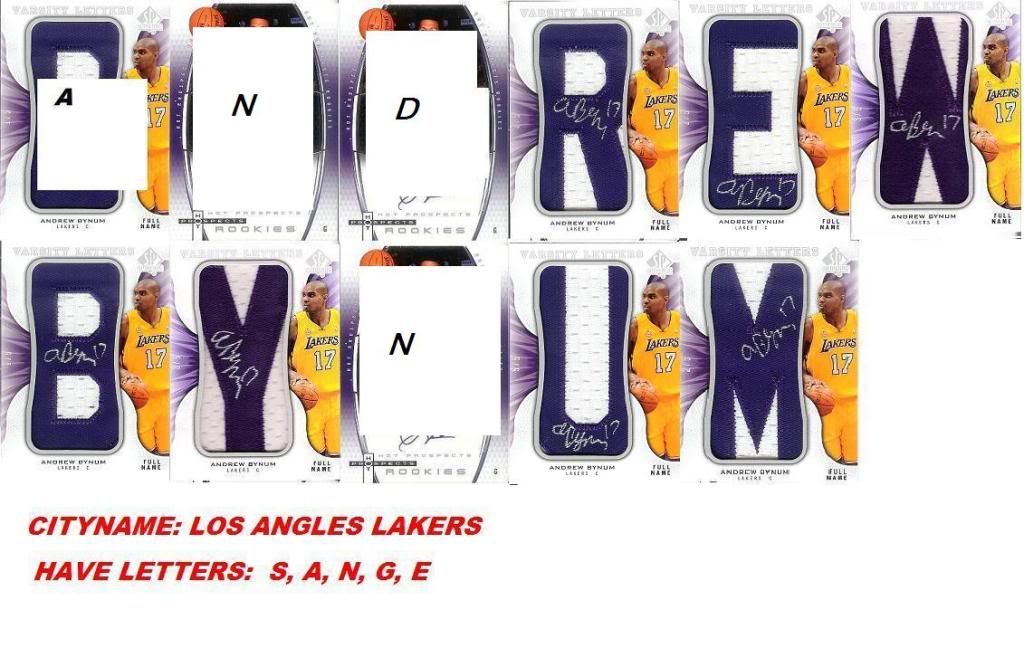 I have the "A" fullname, just need to scan & update pic.
---
NEED: SPA 08-09 "CITY NAME LETTERS" G, E, S 1/1 & /3 *ALL LAKAERS
NEED: ELITE BLACK BOX LAKERS AUTOS (KAREEM/10 & BAYLOR/24)
MY BUCKETT: http://photobucket.com/jpleazme
*United States Navy*
03-31-2012, 07:56 AM
iconms
Member


Posts: 2,462
Joined: Jan 1999
RE: Supercollector thread
jpleazme805:

+1 lots of good points/ideas in here
---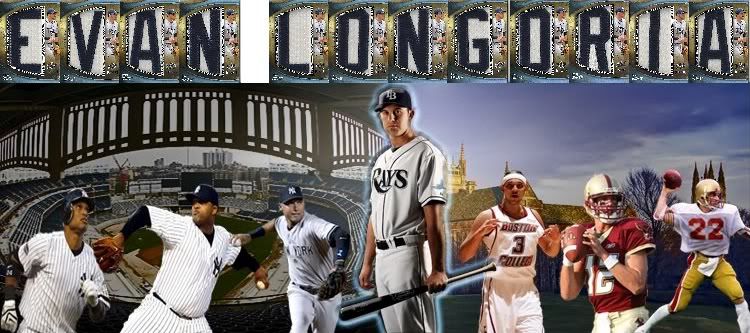 04-03-2012, 06:57 AM
ak11
Jr. Member


Posts: 253
Joined: Jun 2000
RE: Supercollector thread
Just to add to all the good points here, I agree that Beckett should consider a super collector forum simply because they do articles on super collectors every month for their magazines. You can divide it by sports, but collections obviously can be better viewed online than the snippet in magazines. As for the requisites for being a super collector, I am one to think the total number of cards you own of a given player or team is a little overrated. I agree a super collector should haven't just like 20 or so cards lying around, but I consider myself a somewhat super collector of Anze Kopitar and mainly concentrate on everything but base cards. It's too easy to pad your total with every cheap base card out there of any player. I have around 270 something cards in my player collection, but that wouldn't be recognized under SCF's rules as enough. I am more about quality than quantity and that's why Beckett recognized me in the hockey mag awhile back.
---

http://www.kopitarcollector.com
User(s) browsing this thread: