---
1957 Topps Pick-up - hlc1949 - 11-18-2012 11:02 PM

Thought I'd share my latest pick-up. Earl Lloyd was the first African American to play in the NBA, October 1950. The 1957 Topps is his RC.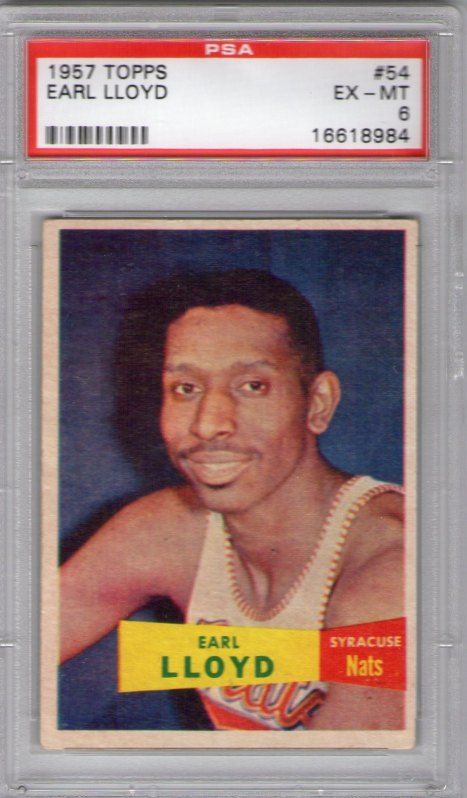 ---
RE: 1957 Topps Pick-up - crimedawg47 - 11-20-2012 08:39 AM

Good looking card! Ive recently started a vintage kick of my own. Just picked up my first set in a trade here and looking for more
---
RE: 1957 Topps Pick-up - whodeyalltheway - 12-12-2013 12:12 AM

I have picked a few of these up. I will do the set once im done with the 1953 Bowman color set. I plan on doing both in nothing but PSA 5 NQ.


---
RE: 1957 Topps Pick-up - altz11 - 11-10-2014 07:46 PM

Very cool! Its nice to see the cards of players who had a significant meaning to their sport (besides being talented).


---