dbird5
06-19-2008, 09:36 AM
I have been getting some really nice patches out of Elite the past few days.
I think these are really nice looking.
Just wanted to share.
Does anybody have an idea how to list these things, I absolutely hate listing cards with dual and triple players. Not enough room to get a complete and accurate description.
Bulger/Jackson/Holt #38/50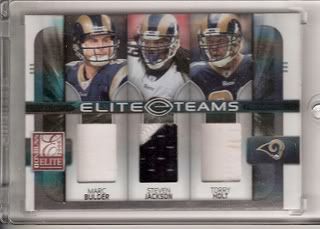 Foster/Smith/Williams #8/50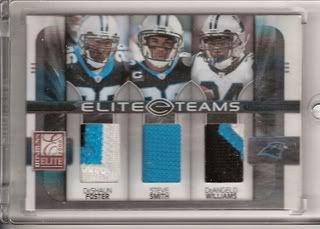 Jackson/Peterson/Taylor #44/50 (Taylor should of been Sidney Rice, but oh'well)
and this is a really nice Kevin Jones #43/50
Thanks for Looking....