My Bruce Carter's
100% is getting closer atleast!
Found the orange on COMC and then the Bruce Sp was on the bay, as a BIN or BO and I didnt hesitate to just buy it.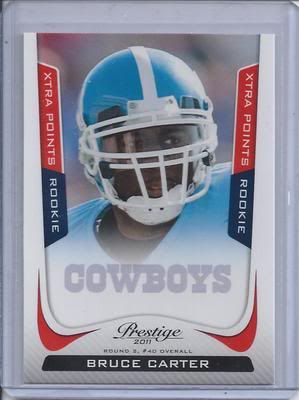 Picked up the Yates for the UD set last year, just need the Greg Little now to have all my Heels from last year.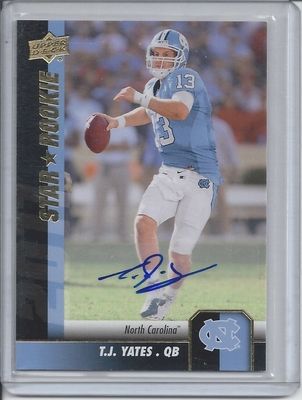 and I wanted to show a pretty sweet redemption today from Panini, even though its basketball. These were in last years Gold Standard. Its like an XRC and the awesome thing about it, is that its a metal card. Looks so cool in person.