... guy following me around.
This all started when I pulled this card at the 2011 Fall Expo at the ITG Booth
2010-11 Decades 1980's #'d/9
Then I traded a 2010-11 BTP GU'd Number Reimer #'d/6 for;
2010-11 BTP #'d/6
At the 2012 Fall Expo I pulled this at the ITG Booth
2011-12 Forever Rivals Autograph - My 1st of him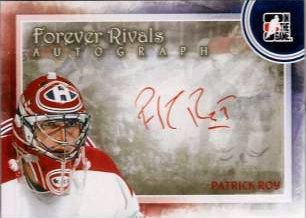 And got this as my Redemption
#'d 04/19
I then buy 4 boxes of 2011-12 BTP during the online Black Friday Sale and got this;
#'d/19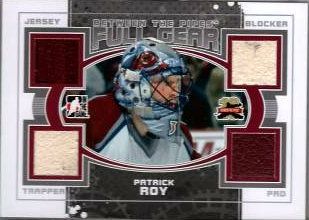 And to end this story I was in Harrisburg for work and stopped at the LCS. I bought a box of 2010-11 BTP and out of the 1st pack came this;
#'d/3
And the bad part of this collection is that I am a Red Wings fan.