It must be since it's the end of the year, but I'm suddenly getting redemption envelopes almost every day! Today I got a few I've been eagerly awaiting!!
First, a redemption I pulled awhile back from Ultimate -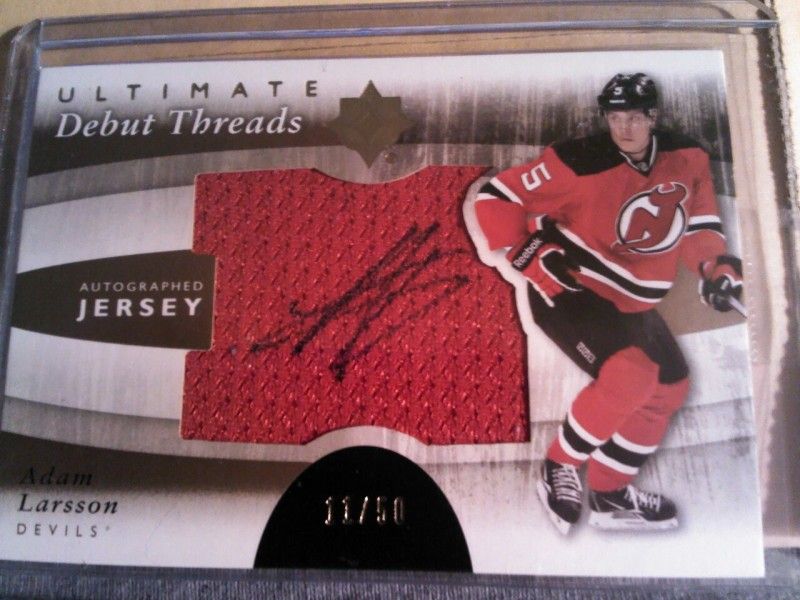 I'm just glad it's not all bleeding in and blurry, but his auto looks like a picture of a fly, really?
Finally, a rare for me, a redemption I actually bougfht from someone, for my Marcus Foligno hoard. I was worried they might send me a pretty average patch, but I cannot complain here: