From various shows ive gone to recently and some from that hoe called ebay.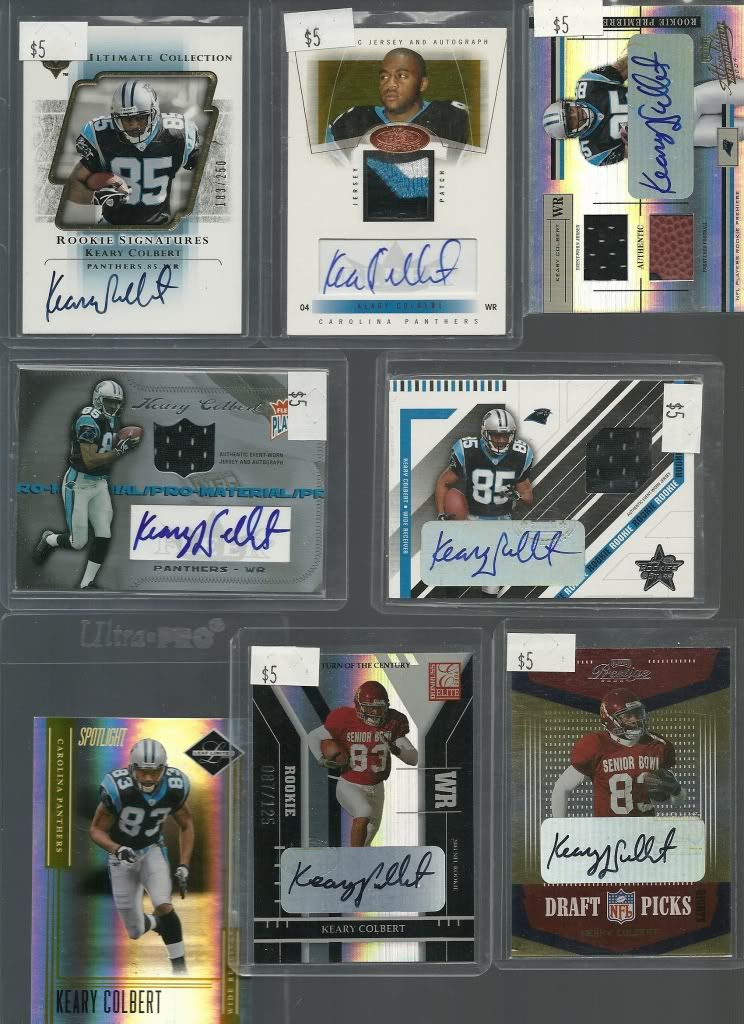 limited /10
LRS auto jsy /50
platinum auto jsy /78
ultimate coll rc auto
hot prospects /349
absolute rpa /750
elite rc auto
prestige /50
Of of the sickest patch ive ever seen on that SPA. My second from that patch variation. For those who dont know for the 2004 sp authentic set each player who had a jersey patch auto version wore a jersey of their favorite player. Thats why there are so many crazy patches. Fitzgerald wore a vikings jersey so some of his have a viking head patch. I am not sure what jersey colbert wore. Still trying to figure that out.
The limited is /25
The these two are NEW!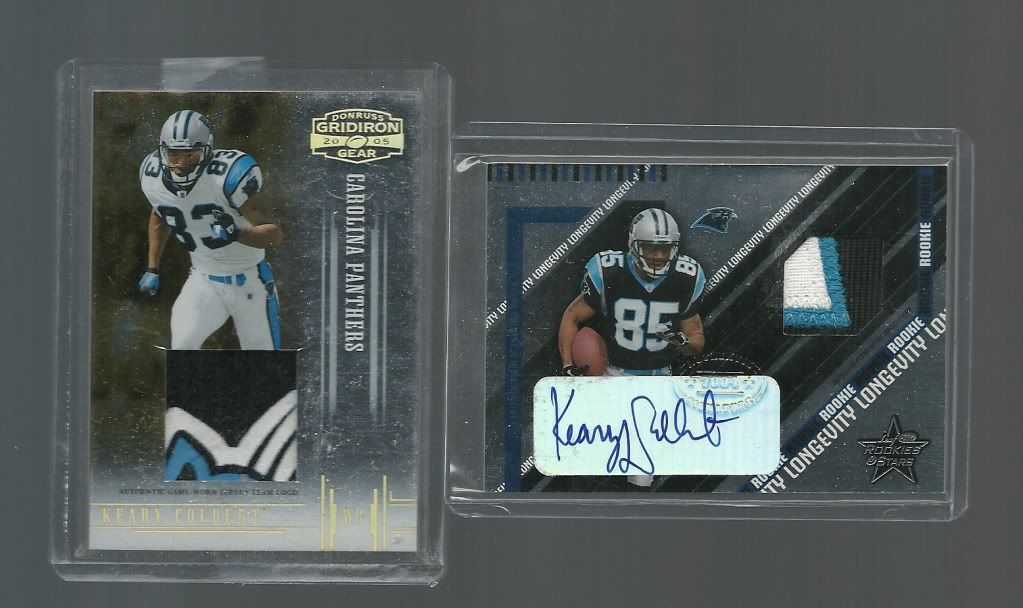 Gridiron gear is /15 and is part of the panthers face, first time ive seen this and im getting really close to getting all the cards from GG that year.
The other is a Longevity Holo auto patch /10. Been trying to buy diablos for a long time. His is the only other copy ive ever seen.
Thanks for the look and comment welcome!