PLEASE READ BELOW FIRST
I have a bunch of Rob Gronkowski cards here for sale. They all are coming from my pc so i am looking to just get back what i paid for them. All prices are below BV and most prices are within a couple dollars of current sale value...some a tad over some are a tad under. All price are fair prices and are pretty firm. All prices include shipping with the exception of cards priced under $10 which will be $2 for S&H. I am only willing to trade these towards other Gronks of equal value that i do not have or if i am trading up for something that catches my eye.
Wouldnt mind trading for a Panini Threads Gronkowski RC Auto Need letters G,O,W,S,I
I will be adding a few cards at a later date.
Surprised none of these have sold yet. Ive seen a lot of ppl on here listing the same cards and asking for more then this.
2012 Finest Magenta Printing Plate 1/1 $32
2011 Topps Game Day Auto $22.50
Rookies and Stars Auto RC 58/71 $55 <- Rarest RC Gronkowski has
SPx Jersey Auto RC 290/375 $40
SP Authentic 2 Color Jersey Auto RC 154/499 $70 <- Grade it. Scan doesnt do it justice
Certified Jersey Auto RC 571/699 $30
Crown Royale Auto RC 303/499 $30
---
Topps Unrivaled Patch Auto 106/149 $42 <- Patch is from the middle of the jersey number.
Press Pass Autographs Silver 161/199 $20
Topps Prime 2nd Quarter Relics Gold 04/25 $10
Rookies and Stars Dress For Success Jersey 279/299 $8
Epix Rookie Campaign Materials 283/499 $6
Panini Threads Rookie Collection Materials Jersey 055/299 $8
---
Prestige RC Draft SP $16
Prestige RC $3
Topps Supreme RC 186/209 $8 <- Rarest non-auto True RC he has
Score Hot Rookies Red Zone 043/100 $9
Topps RC Gold 0466/2010 $3
Topps Unrivaled RC Silver 023/299 $7 SOLD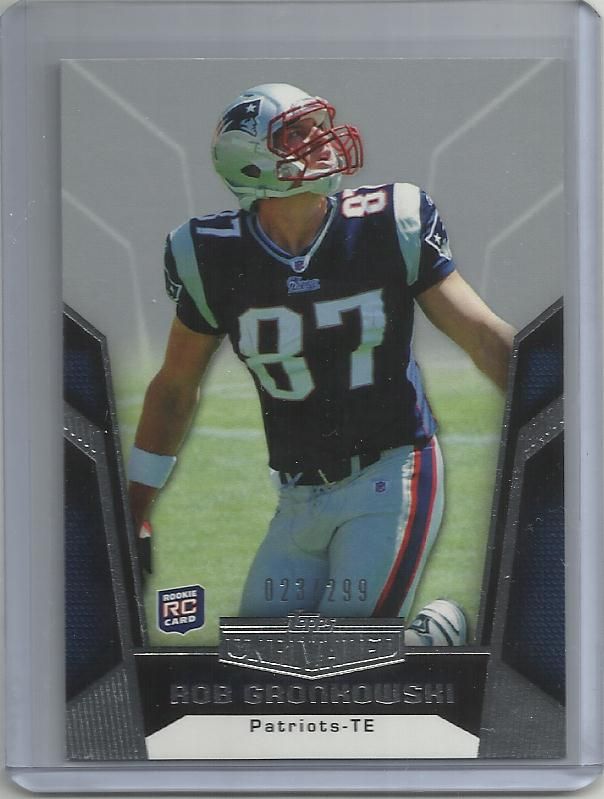 Topps Unrivaled RC 433/999 $5
Topps Prime Hobby RC 349/999 $5 SOLD
---
Topps Chrome RC Xfractor $7.50
Topps Platinum RC $3
$10 for the 4 cards below or go by the prices listed next to the card
$3
$2
$2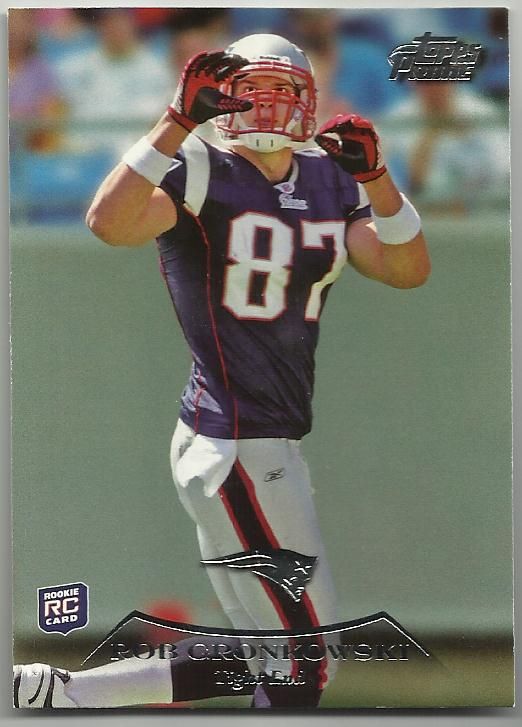 $3 SOLD
$2 SOLD
---
$60 for the rainbow OBO
Refractor
Xfractor
Orange Refractor
Purple Refractor 039/499
Black Refractor 039/299
Blue Refractor 111/199
Crystal Atomic Refractor 033/139
Sepia Refractor 09/99
Gold Refractor 12/50