So I got up today excited because I saw that the mail was coming and according to USPS a couple cards should be coming in today from eBay. I finally had the opportunity to check and I got 3 packages! Two from ebay users and 1 from Topps! Now this Topps envelope could be 1 of two things, #1 I have an NFL Platinum redemption that should be arriving in the next who knows how long or #2 I sent in two damaged cards from a box of 2012 Chrome that I forgot to send in the box UPC code on... So, naturally I open the ebay packages FIRST!!!
and the second eBay package!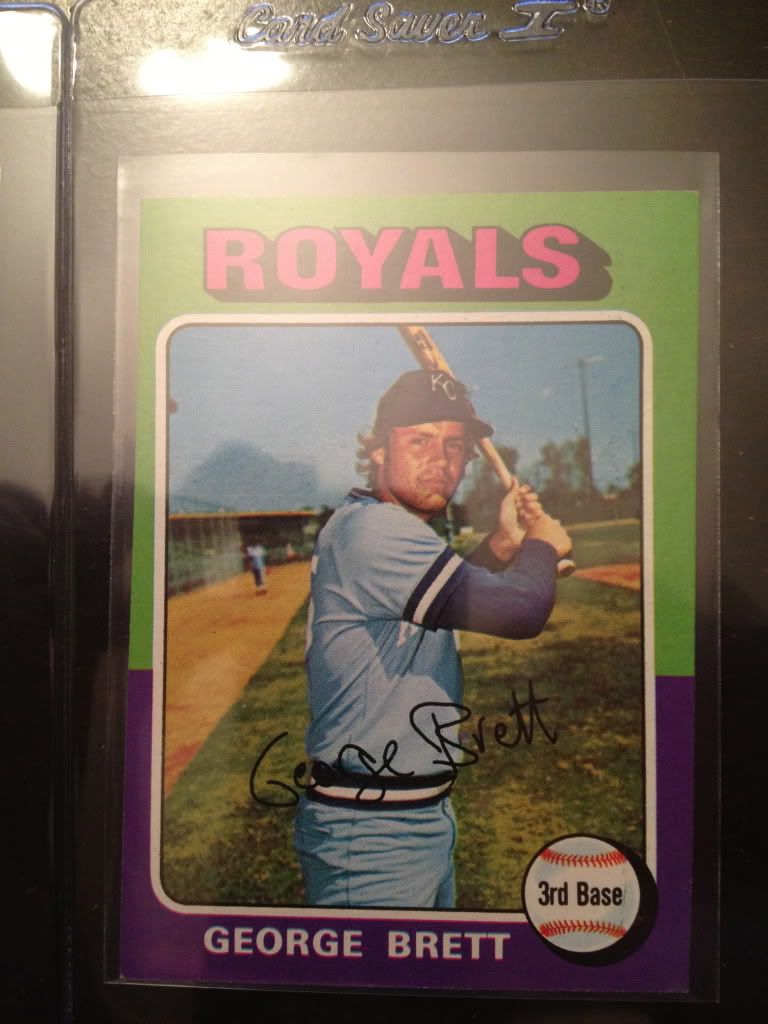 and FINALLY the Topps Package!!!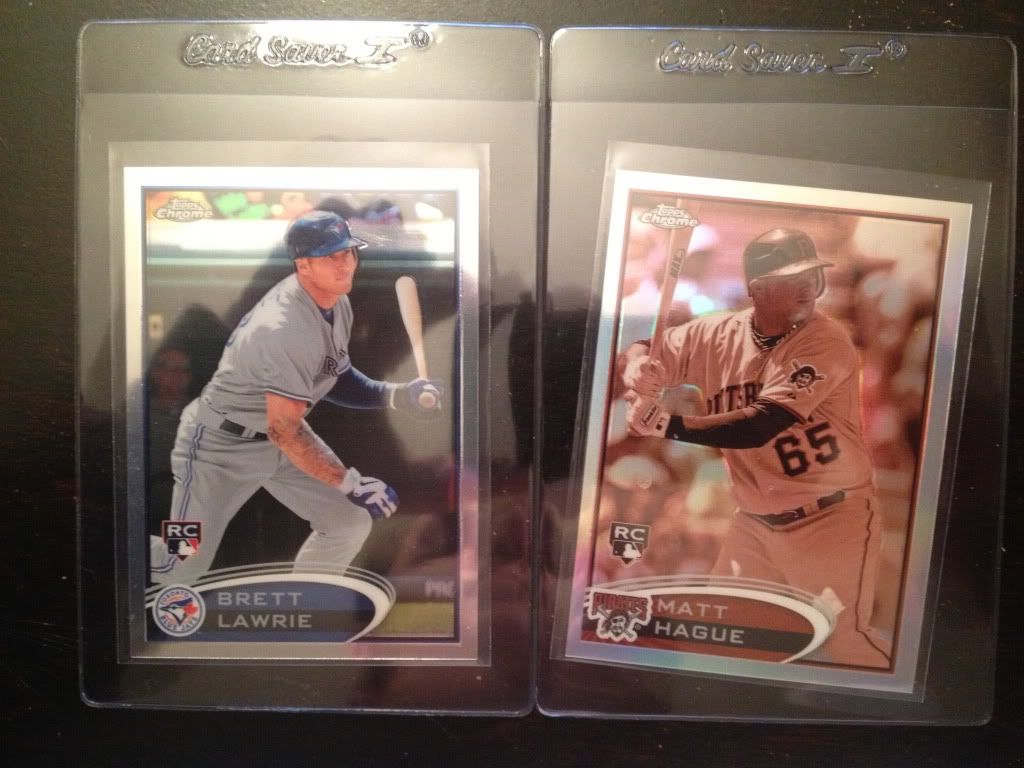 That Brett Lawrie is my first Rookie Short Print, and the Matt Hague was my first Sephia Refractor.
Overall pretty excited, sending them all in to be graded except the Hague.