As Ive posted before, I had become friends with former Florida Panthers Capatain & Enforcer Paul Laus. We email or Direct message one another all the time. I asked him once if it would be okay if I sent him a few things to sign, he said "No Problem," and gave me a special address to send the items to. (Sorry, I cant give it out)
Well on September 7 I sent him 2 Panthers Pucks, 4 8x10's, 15 5x7 pics (12 for him to keep) and 2 cards. He emailed me on September 14 and told me he received them, then on September 17 to tell me he sent them out and to let them know when it arrived.......
the last couple days hes emailed me asking if I had received the package yet....well today....of all days..HIS BDAY..... it arrived. 19 Day Turnaround!
My 11 items I sent....PLUS 30 MORE ITEMS HE ADDED:
- (1) 10th anniv Panthers Offic. game Puck
- (15) Of his hockey cards
- (8) Alumni PIC/Crads
- (6) 5x8 Team cards
EQUALLING 41 total Items received from the 11 I sent! All Auto'd and even some personalized!
Here are the pics!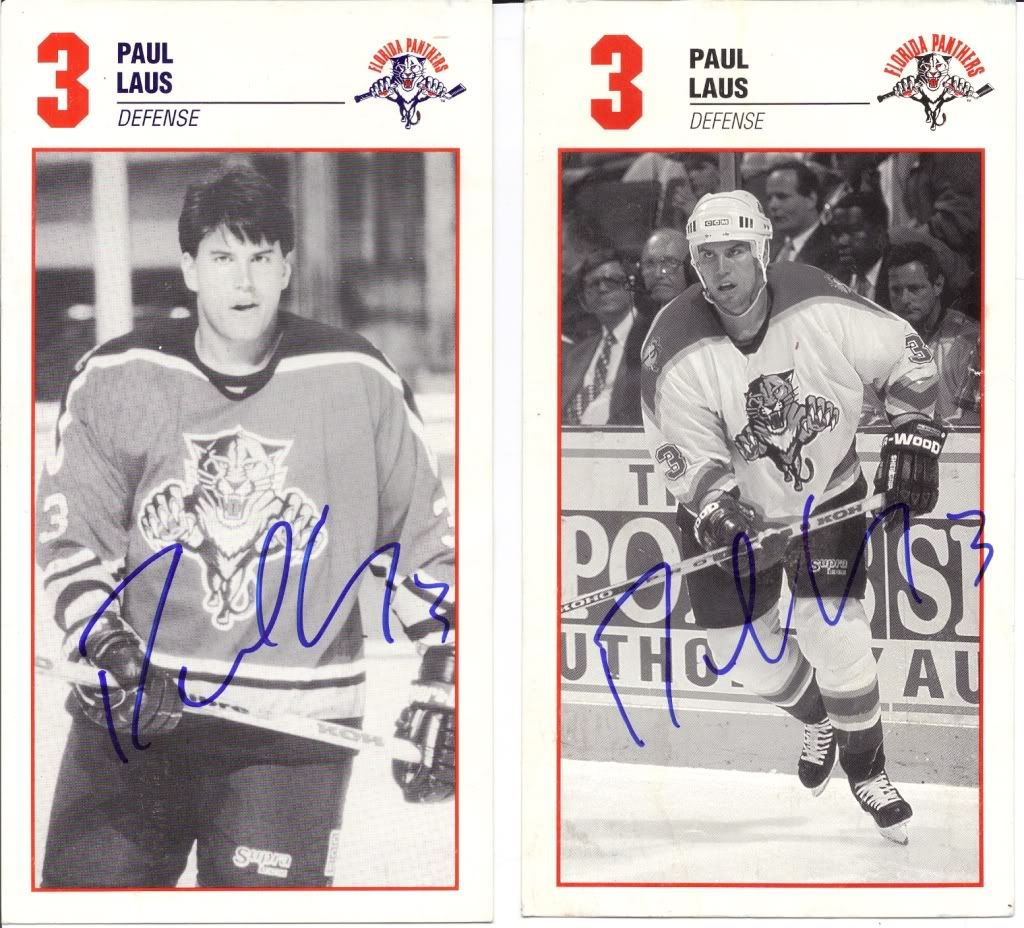 ---
Thanks for the look!