Been wanting to go to this LCS for a while and now that they graced the front page of Beckett with their recent pull in Football, I thought I had to finally go and check it out.
While there I was mainly getting a few supplies then was supposed to head to the mall and get a few gifts for the wife but I kept starring at hockey boxes. There was 1 box of Titanium and 1 box of SPx. Kept going back in forth and just said screw it and bought them both.
Now keep in mind, I RARELY and I mean RARELY open hockey boxes because I don't know what I'm really looking for...so needless to say it was quite fun opening these boxes up! Opened up on site too!
First the hits from Titanium in pack order: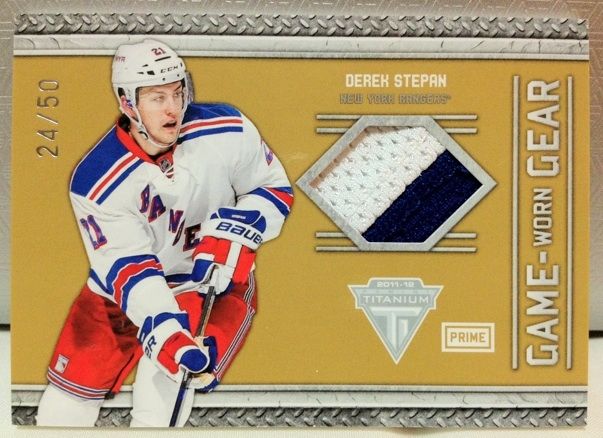 ---
Now the hits from SPx :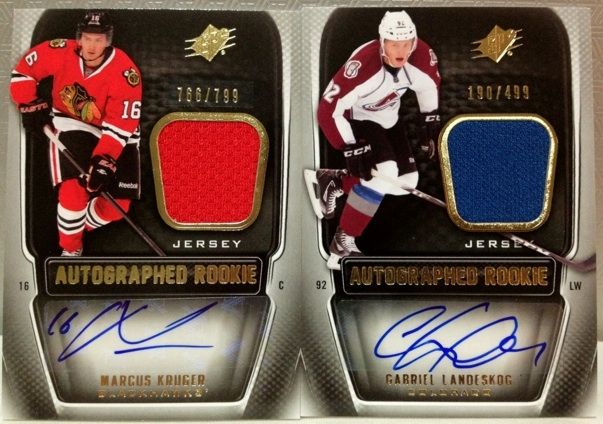 ---
I had a blast opening these and I don't really know how I should feel about the breaks to be honest. The guys there were all gung ho about the Landeskog Patch/Auto and sadly I felt quite embarrassed because I had no idea who he even was till I looked up his info and saw he was the 2nd pick in the 2011 draft. So I felt pretty good about it.
I only pay for the baseball price guide and not hockey so I'm going to rely on you guys to tell me if I did ok on the breaks. I'm sure the jersey cards aren't worth much. lol