Ok, now that I have my scanner and photobucket working heres the other three boxes I've broke since being back.
Everything's FT, looking for Dodgers combo GU/AU cards.
Topps '12 S2 Jumbo Box *UPDATED*
Taijuan Walker Gold #15/50, Hank Conger GU Gold Sparkle #36/99, Ichiro (no name?), Chris Volstad Black #31/61.
A&G '12 Hobby + 1 Blaster
Guatemala Box Topper #31/50
Hits
Minis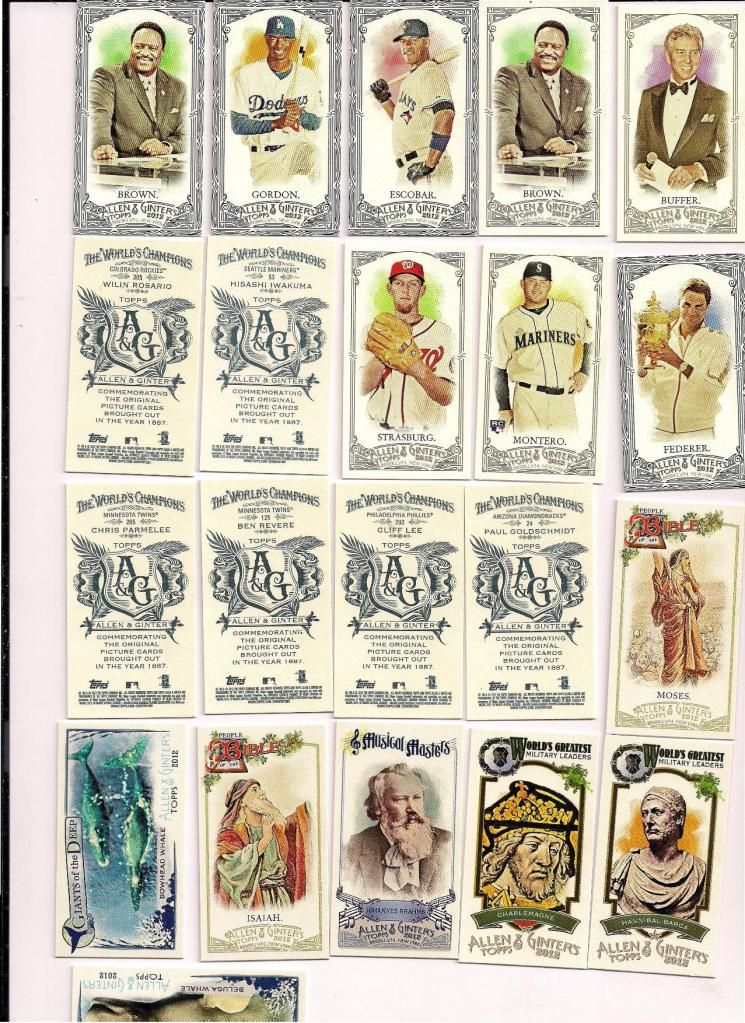 -I also got a Brandon Phillips Rip Card #22/50 that I traded for my first PC card since being back:
Topps Pro Debut '12 Box
-Also got a base Harper that I traded.