I love this stuff! Wish there were more Caps in it. Here's what I got:
Not Pictures: Mike Smith 10th Anniversary (PC) Tim Thomas Masked Men Silver
Miikka Kiprusoff 10th Anniversary
Ilya Bryzgalov Masked Men
Craig Anderson Masked Men
Roberto Luongo La Belle Province Auto
Ty Rimmer/Carey Price Aspire Jerseys /140
Thomas Greiss Stars of the Game Auto
Tyler Bunz Future Stars Auto
J.S. Giguere/ Ilya Bryzgalov Cup Tandems Jerseys Gold /10
Sorry for the big pic, couldn't fit it all in the one scan.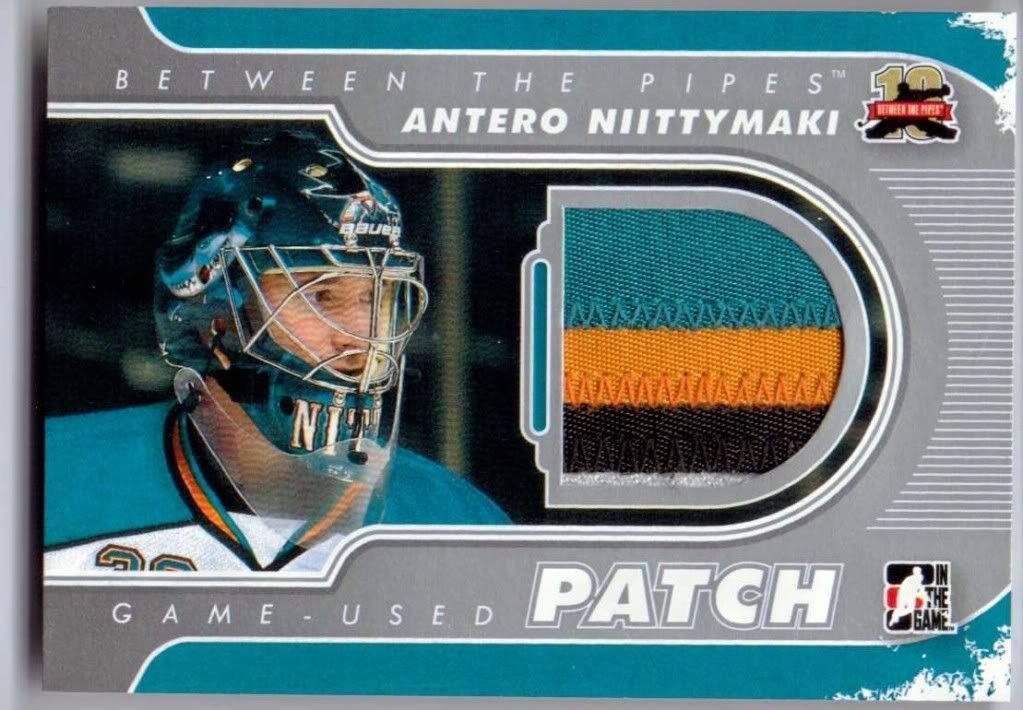 Antero Nittymaki Patch Silver /19
I wish it would've been a better player but who can complain about that patch? All will be FT when BV's come out. As always, comments are welcome.
-Ashley