Box #4 box topper: Zimmerman/Espinosa dual relic refractor /99
Box #4, pack #1
Yonder Alonso RC base
Dellin Betances prospect base
Brandon Nimmo prospect auto
Jerry Sands RC auto EXCH
Danny Espinosa RC relic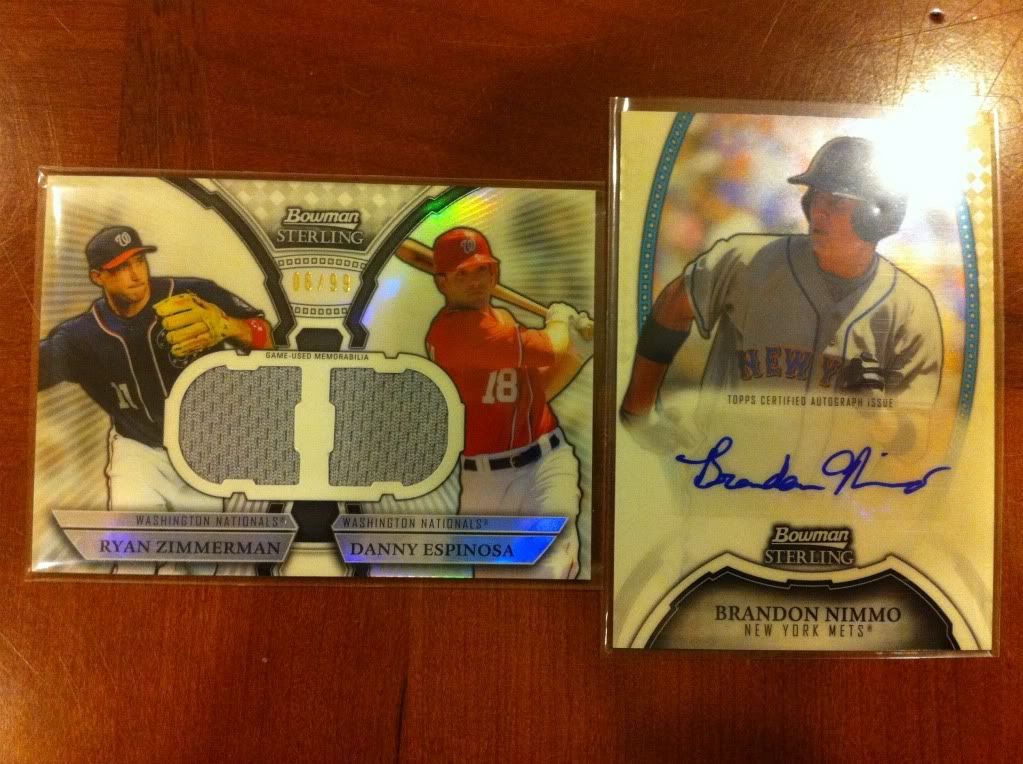 ---
Box #4, pack #2
Jimmy Paredes RC base
Manny Banuelos prospect base
Jake Hager prospect auto
Matt Moore prospect auto refractor /199
Mike Minor RC relic
Comments: Nice hit.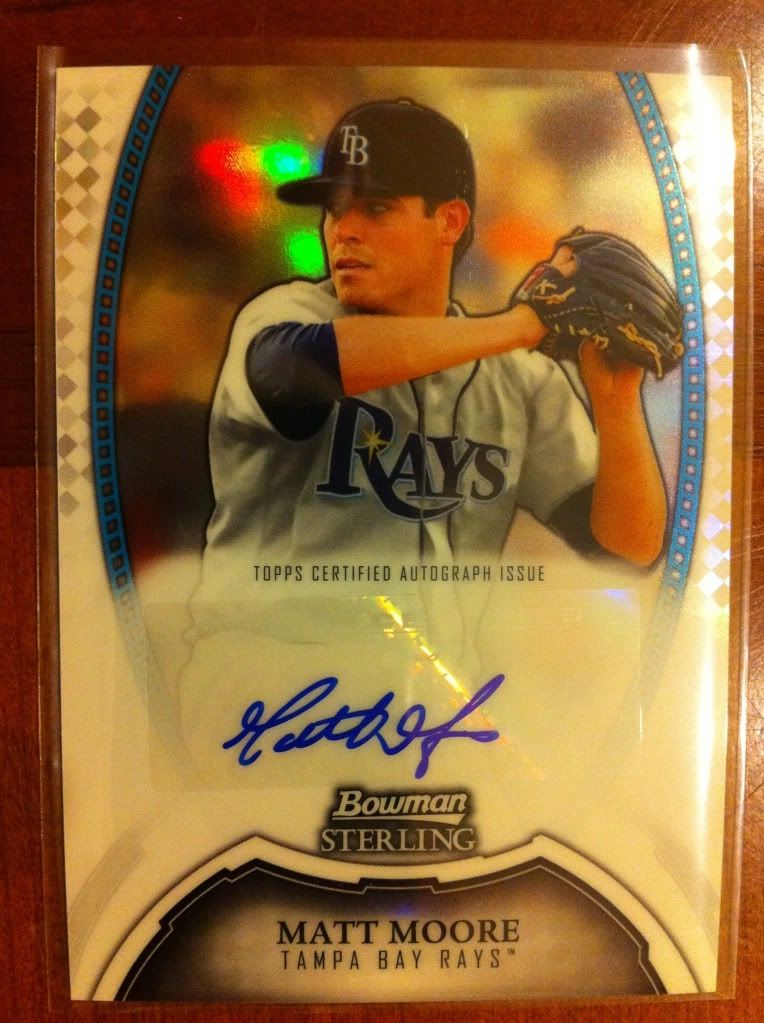 ---
Box #4, pack #3
Jose Altuve RC refractor /199
Wilmer Flores prospect base
Irvin/DeJong dual USA auto /299
Sonny Gray prospect auto
Travis Harrison prospect auto
Dominic Ficociello USA relic
Comments: Nothing to show.
---
Box #4, pack #4
Brandon Belt RC base
John Lamb prospect refractor /199
Taylor Guerrieri prospect auto
Maikel Cleto RC auto
David Lyon USA relic
Comments: Two stinkers in a row.
---
Box #4, pack #5
Ryan Lavarnway RC base
Trevor Bauer prospect base
Blake Swihart prospect auto
Jake Skole prospect auto
Josh Elander USA relic
Comments: Not going well.
---
Box #4, pack #6
Kyle Weiland RC base
Manny Machado prospect base
Kyle Seager RC auto
Tyler Anderson prospect auto
Mark Trumbo RC relic
Comments: Wow, pack #3 was bad, and it just got worse for the rest of the box.
Box #4 grade: D-
Comments: I really hope this is as bad as it gets. Taking a bath here. No Harpers (even base), and in this box not even any color.