Since we did alright on the first 2 that we opend the Wife and i headed to the LCS for a couple more boxes, he was nice enough to crack a fresh case for us to pick from(since i was holding the "case hit" from what was left on the shelf) ha ha. any way here is my box...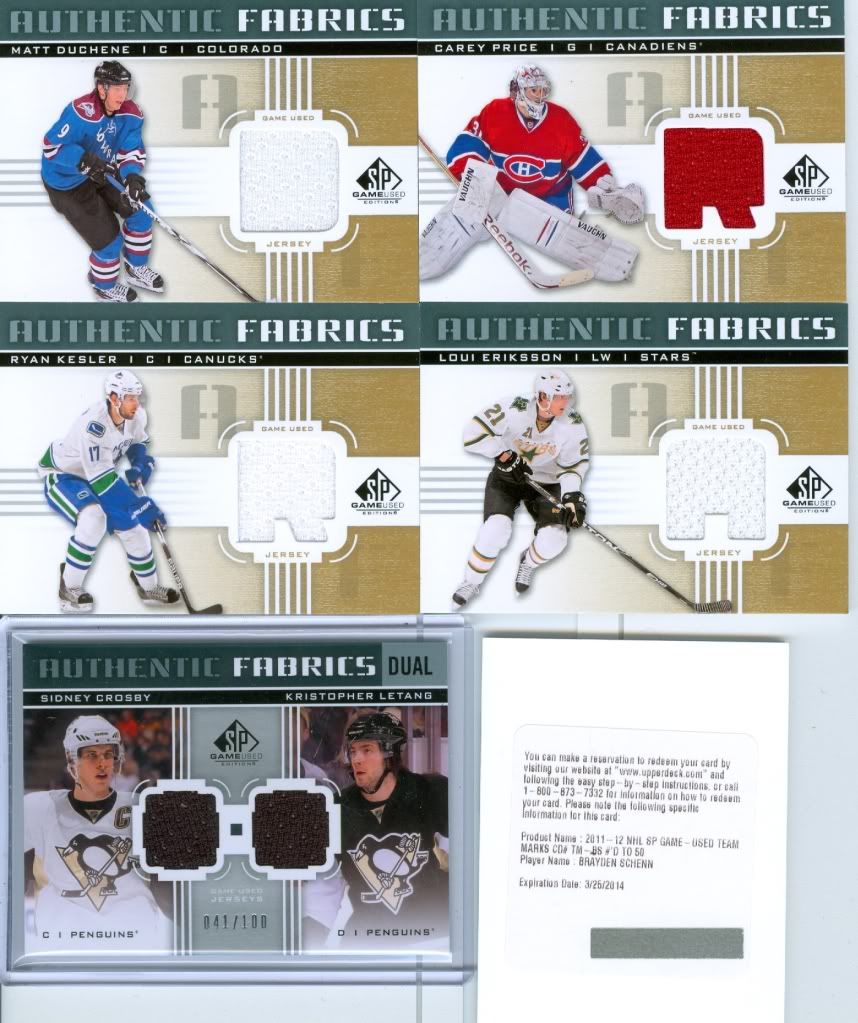 nothing spectacular here, i hope the Brayden Schenn goes with the Hodgson from the last box, would love to put together the "CANADA" marks
The wifes book looked a little better
two numbered jerseys...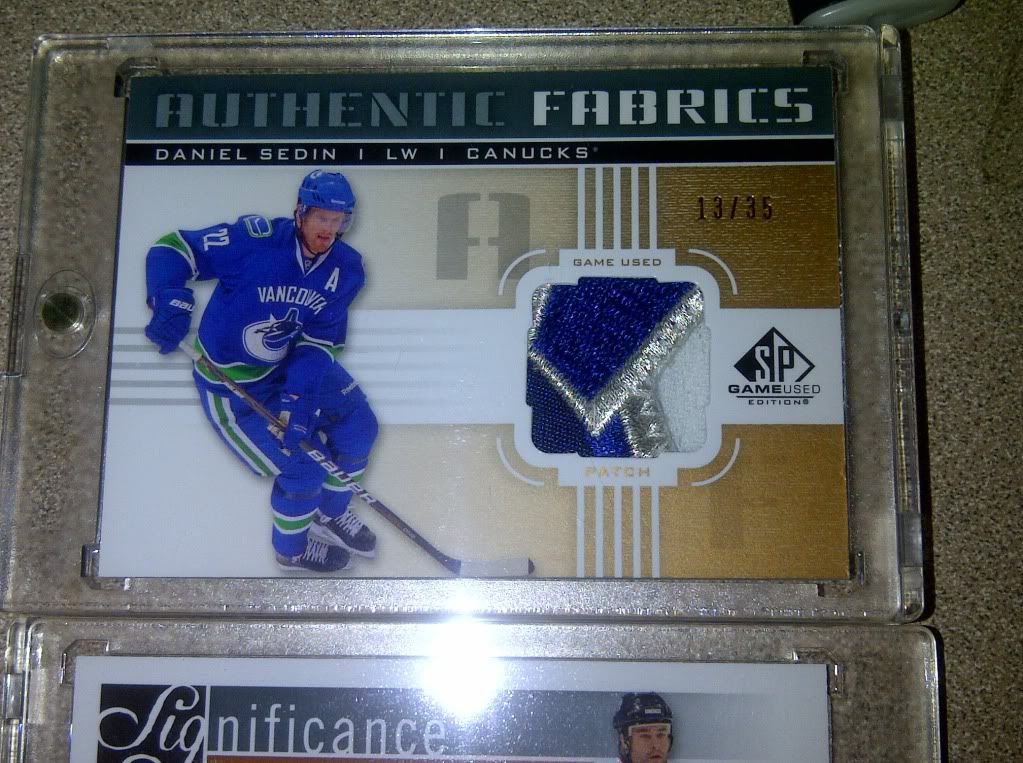 nice that she pulled 2 autos! and the Sedin patch is pretty sick looking... not a bad cople of boxes IMO, just good enogh that we might grab a couple more in the next few days...
4 boxes and only 7 base card dupes, not bad... dupes are
#10 bobby Orr
#30 datsyuk (x2)
#66 C. Anderson
#71 Giroux
#81 Couture (x2)
oh ya she had these guys in there as well