I think it has been about 3 months since my last post. Haven't done much but I did go to a show today a picked up one card. But here are the few I have recently gotten.
2007-08 ITG Ultimate Memorabilia St. Patrick's Legacy #16 Patrick Roy Dual Stick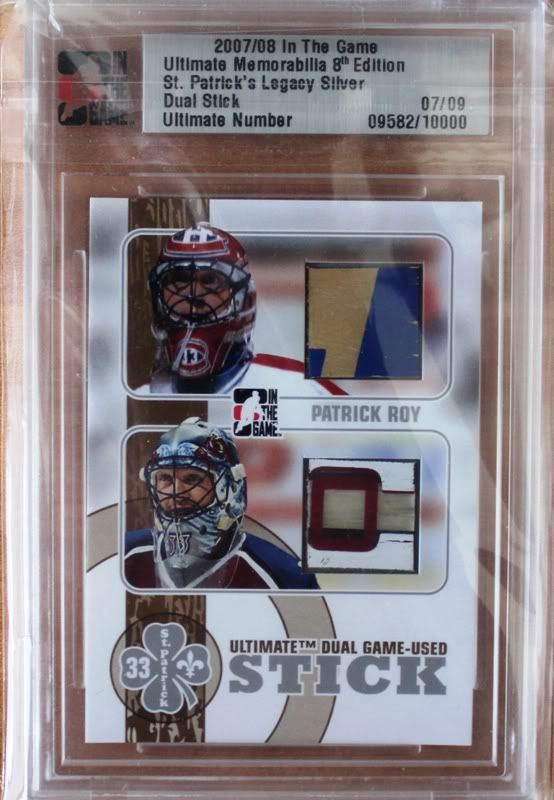 2009-10 The Cup Printing Plates Cyan #60 Patrick Roy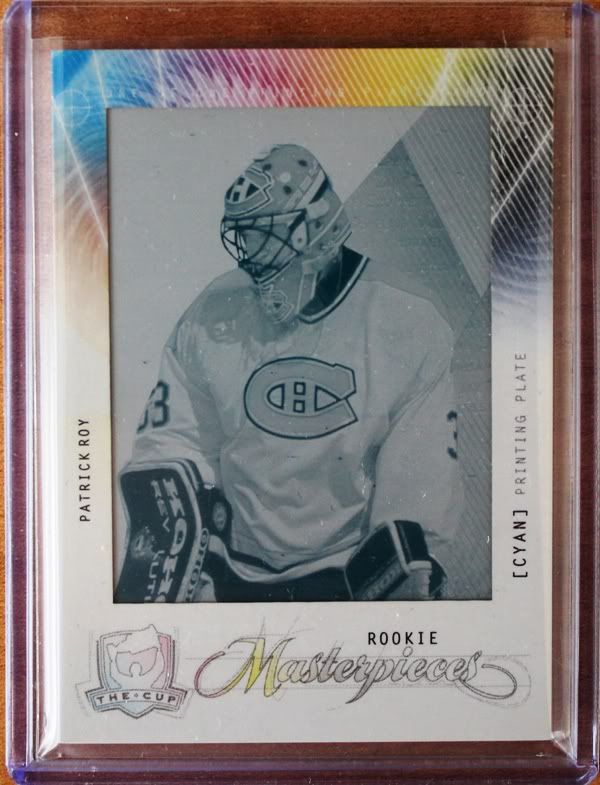 All I need is Yellow and I have all 4!
2010-11 Dominion Emerald #127 Patrick Roy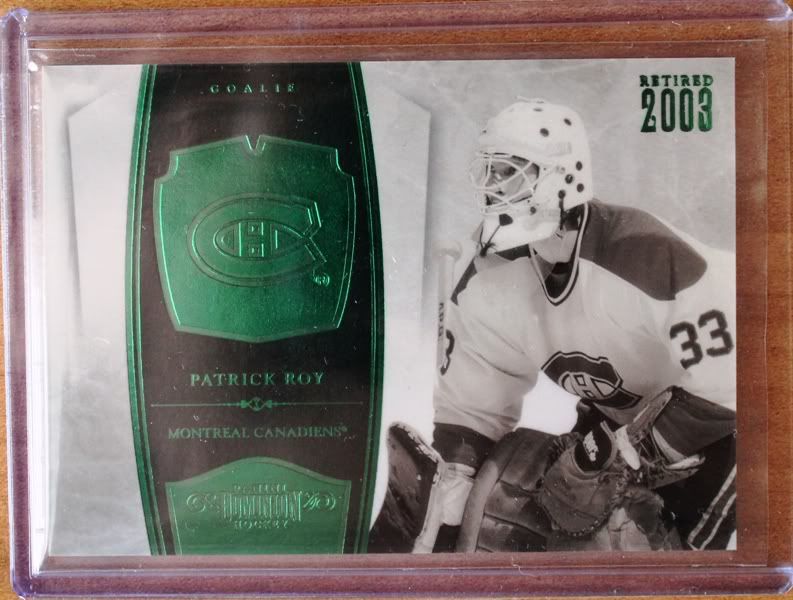 I picked this up at a card show today. Talked the guy down about 40% from his sticker price! I didn't even realize it was /5 until I flipped it over.
There usually is never much in terms of Patrick Roy at the shows that come around me. Caps are the most abundant of the hockey teams. But I did get 2 boxes of crown royale which will be my next post.