I've seen these at the local WalMart, and have been picking up 2 at a time. Here are the hits:
Joey Logano firesuit - 43/99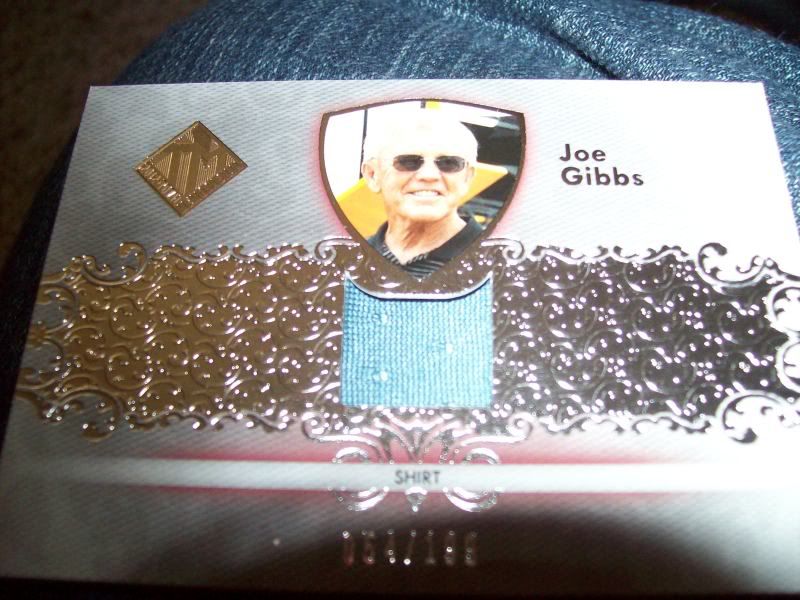 Joe Gibbs shirt - 054/199
The sweeter hits:
Ty Dillon glove(nice wear) / auto - 025/125
And My Favorite: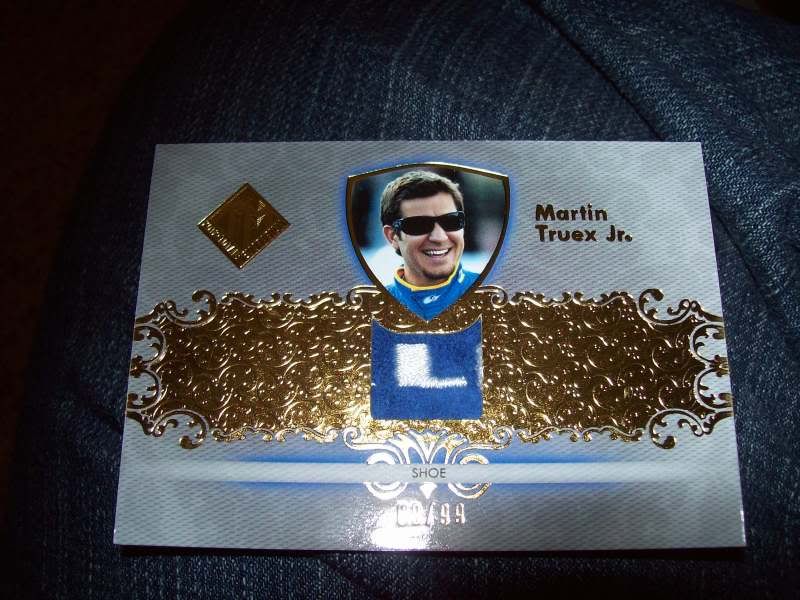 Martin Truex Jr. shoe - 69/99
Not a race guy, but I like this product!
Opinions?