As promised, here's the old school break!
A card site had either a 36-pack retail box of these for $40 or a 36-pack hobby box for $80 so I decided to go with 2 retail boxes to get twice the packs!
The basics: MJ base x7, Iverson RC x8, Nash Rc x5, and the important one...Kobe RC x5
NBA at 50 parallels (1:3): Notable ones included Garnett, Reggie Miller, Barkley, D-Fish (RC year)
Pro-Files (1:12): Malone, Olajuwon and Payton (all x2, nobody thought ppl would be buying multiple boxes of these I guess)
Youthquake (1:36): Camby
Now the good stuff!
NBA at 50- Iverson (RC year)
Youthquake (1:36)- Iverson
Finest Reprints (1:36)- Havlicek, Stockton
Mystery Finest (1:36)- Pippen, Drexler
Mystery Finest Borderless (1:72)- Payton
And the biggest hit.. Mystery Finest Borderless Refractor (1:216)- Drexler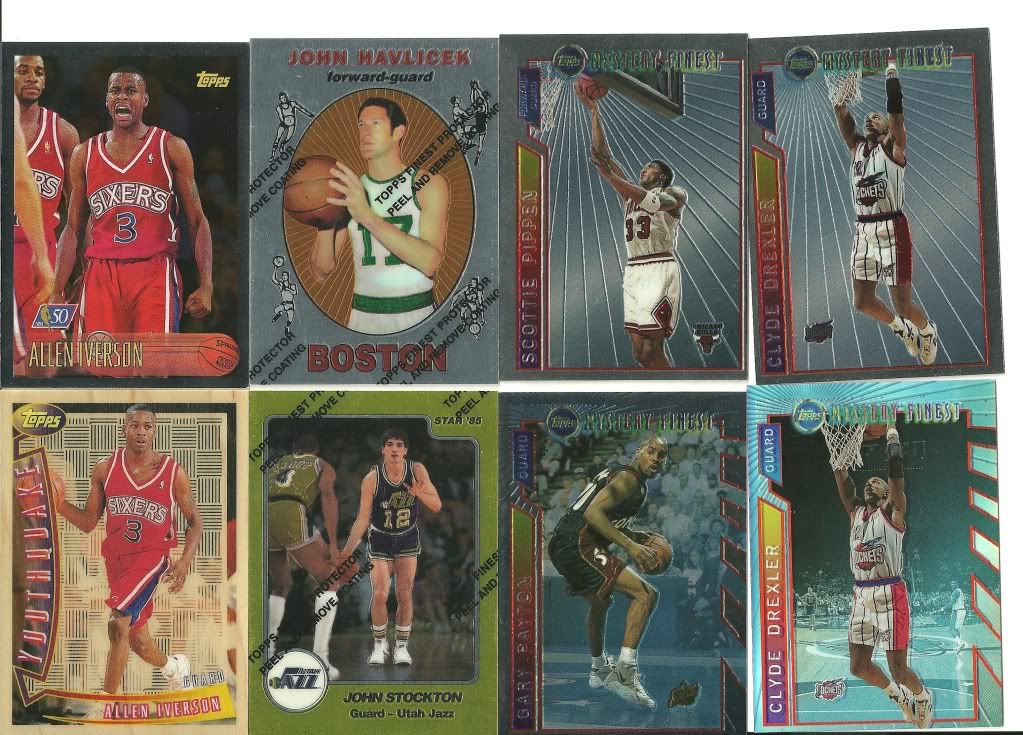 As usual, everything is for trade...thanks again for looking!