I went to a Press Pass event at my lcs, but they didn't have any PPLegends left to buy, so I decided to give Prestige a try. The box claims 4 hits per box, however both mine and another buyers boxes had 5.
Rookies - ALOT! We'll wait and see if any are short prints.
And no, I didn't get Jacquizz Rodgers.
Now the hits(sorry for the pics, borrowed someone's camera):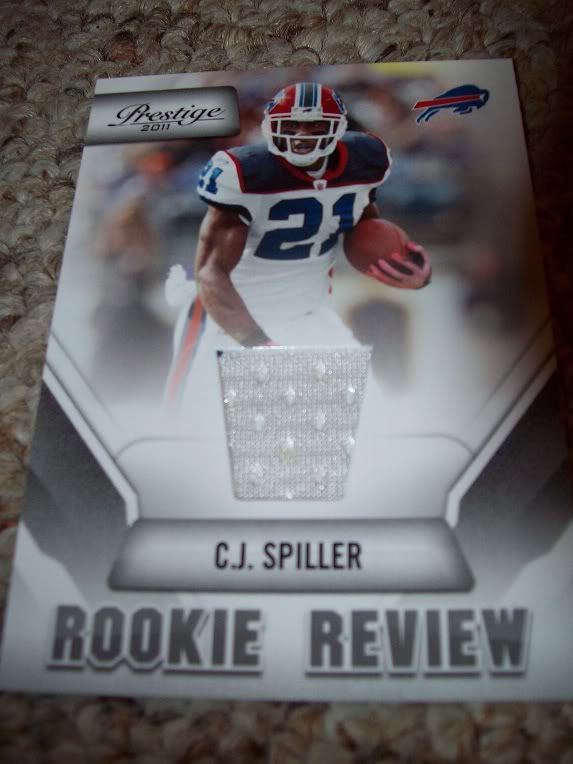 Not numbered
170/200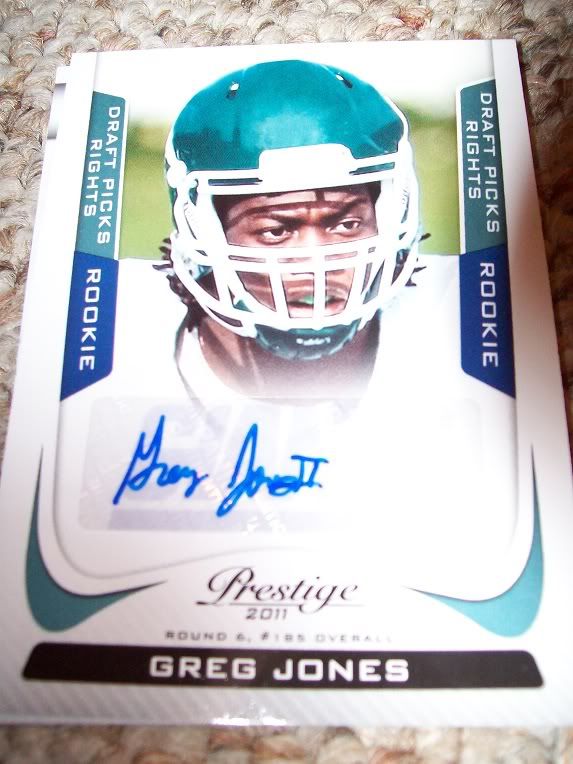 49/99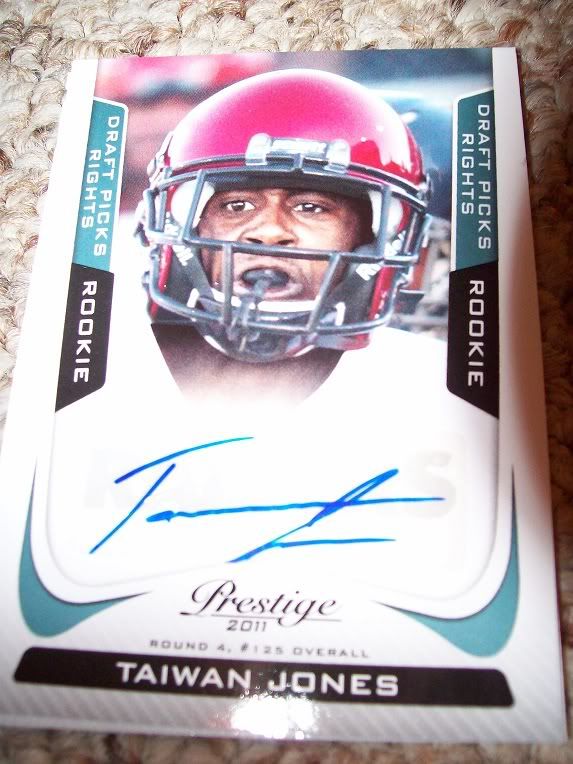 143/699
and my favorite hit :
"PRIME" patch #49/50 (stitching along left side)