I picked up my jumbo box yesterday with the last few dollars in my bank account. Today was payday so I picked up my regular box and 10 retail single packs in between. Here are the results. I think I'll quit while I'm ahead.
HTA Jumbo: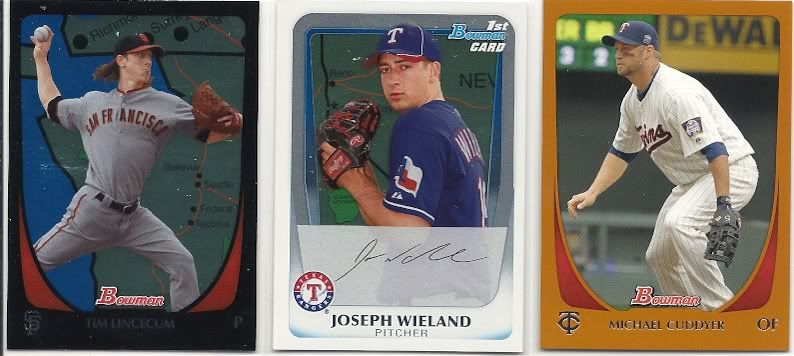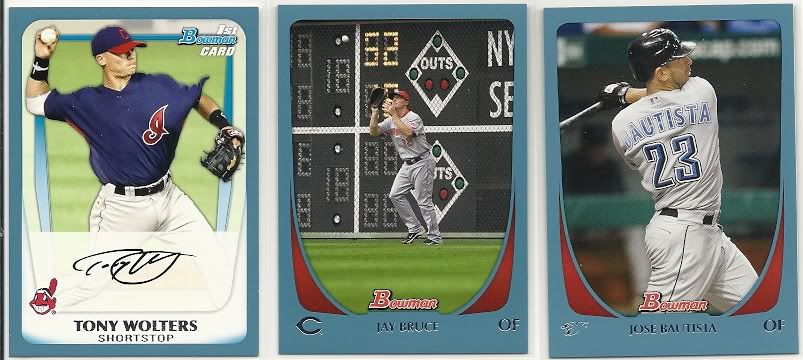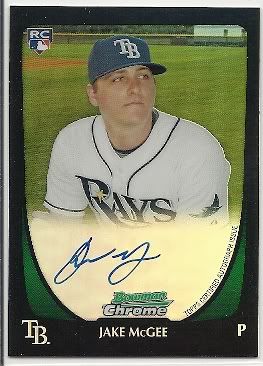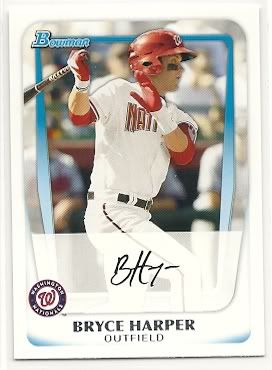 Pretty weak box in my opinion.
---
Here are the retail pack hits: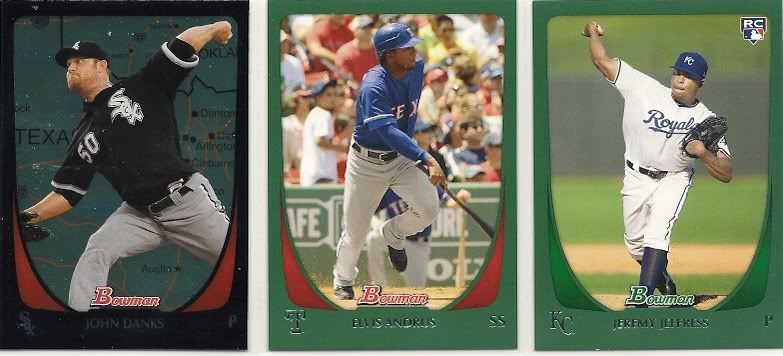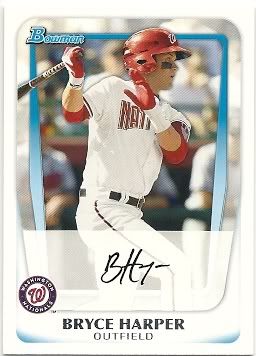 ---
And the regular hobby box: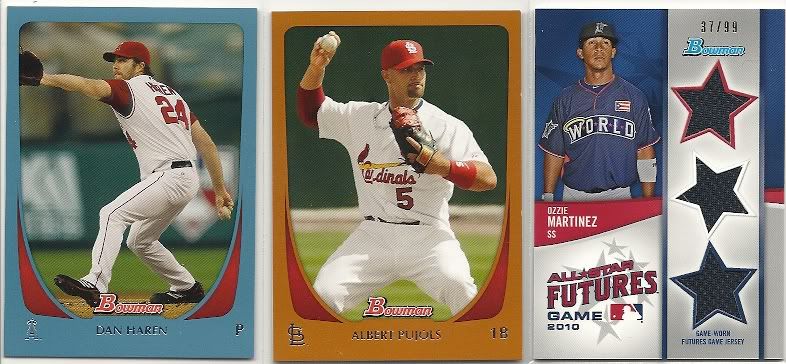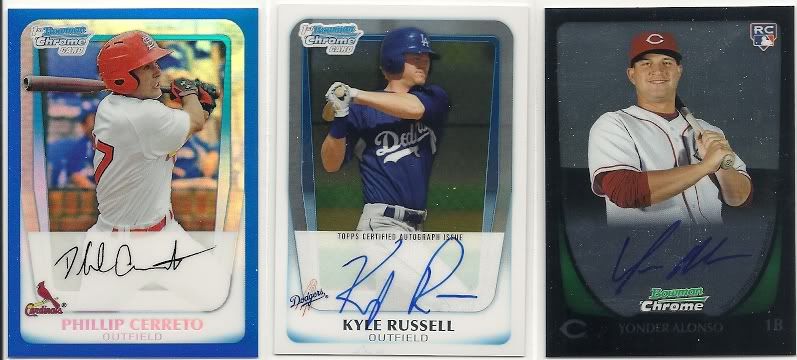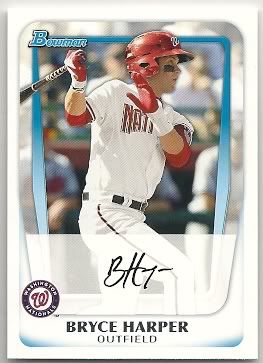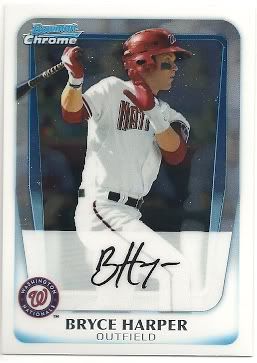 And:
Kinda funny that this box which I paid less than half the money for was 20 times better than the jumbo! Three autos and 4 total Harper cards including an auto??? Whatever, I'll take it!
Michele