Well I was by my target today and decided to pick up a blaster.
Here is what I got.
framed paper - Ichiro 36/999
SP's Hank Aaron, Jay Bruce
Gypsy Queen back mini's Sean Rodriguez, Garret Jones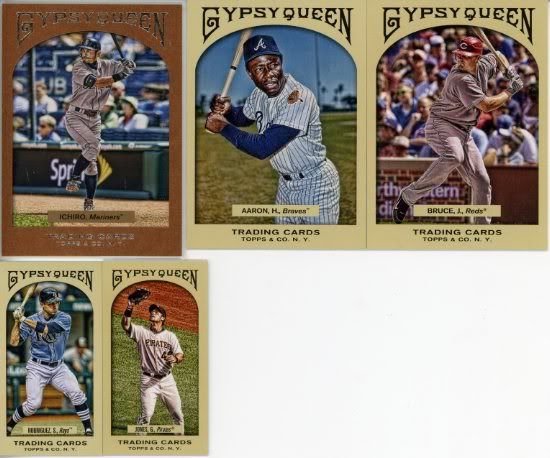 and the Hit:
Jackie Robinson bat card
Very happy with the box might have to try a hobby box.