Stopped off at the local shoppe today after going to a very sad excuse for a card show to satify my want. I wasn't really big on the idea of a college-themed SPA, but I saw some cards at the show that began changing my mind. I'm so glad it did.
I walked in, and saw only 3 boxes sitting on the counter, and grabbed from the bottom. First pack, an auto. I was cracking, and I saw a pack with an obvious patch card, so I put that aside. But then I pulled another pack looking just like it.... Guy at the shop figured one must be a case hit. So we put that aside as well. Then I pulled a non-jersey auto. Then another. Than another.
Finally you will see the damage below:
First pack (and maybe my favorite from the pack) -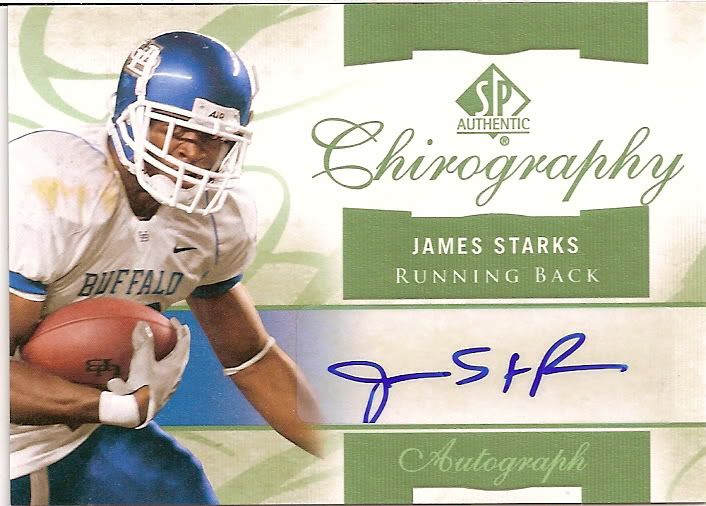 I've been wanting to pick a player to collect in FB, 2 autos in 2 days makes him a serious contender...
My non-auto'd rookies:
my AUTO'D Rookies :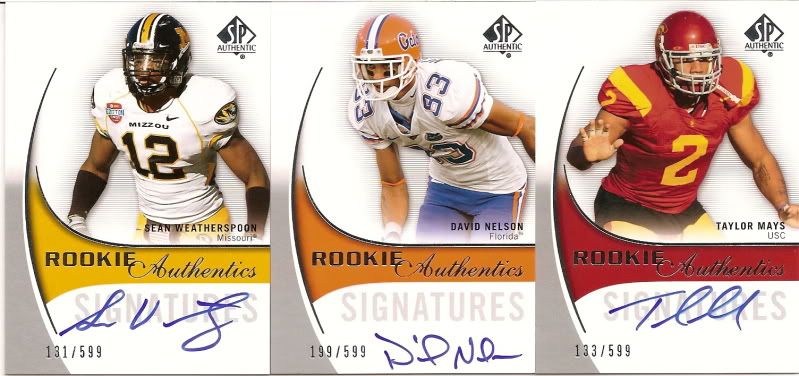 So that's already 4 autos, and I haven't opened the 2 possible patches yet...opened the first one..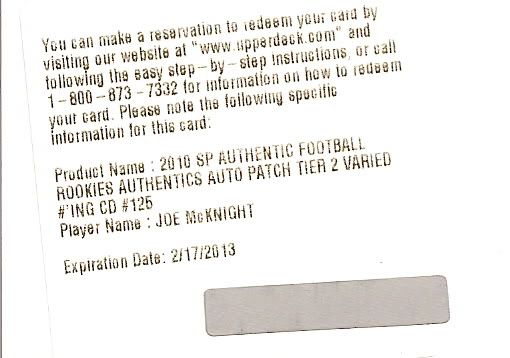 UGH! Redemption! Now, I'm trying to look this up on UD's website, which seems to be down right now...
hoping the second would be better...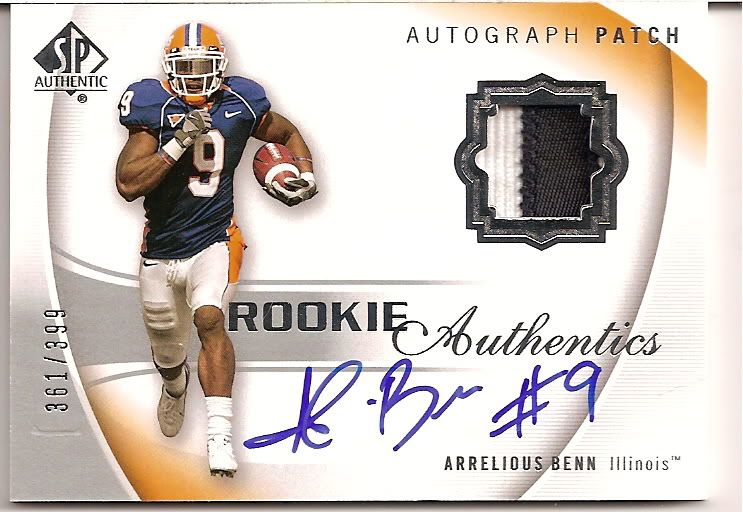 361/399!
Nice patch, you can see more white on the right if you look at an angle, so it looks from a letter maybe.