Busted a few boxes at my LCS today, here are the hits. All are for trade. I'm gonna start with the Rookies and Stars, since one hit totally confused me, this first Joe McKnight, because of the numbering. If anyone can help explain this, please do!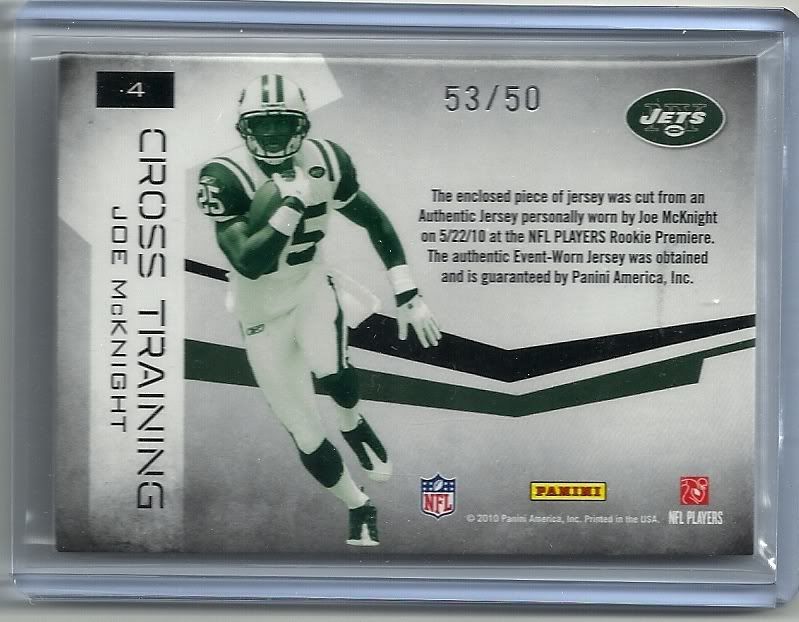 And the rest from Rookies and Stars....
271/299
170/299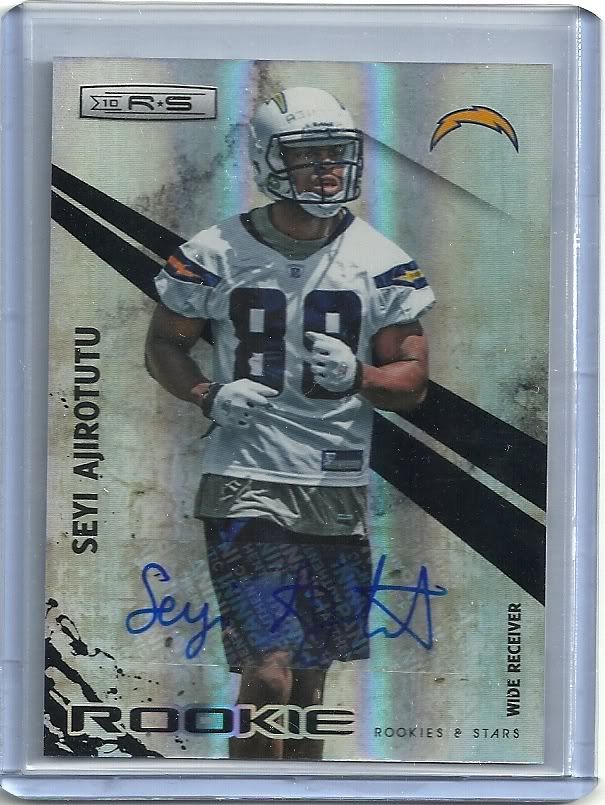 008/297
And here are the hits from Certified....not sure if there are supposed to be four or five hits, but I got five
22/50
Rolando McClain Redemption
147/250
04/50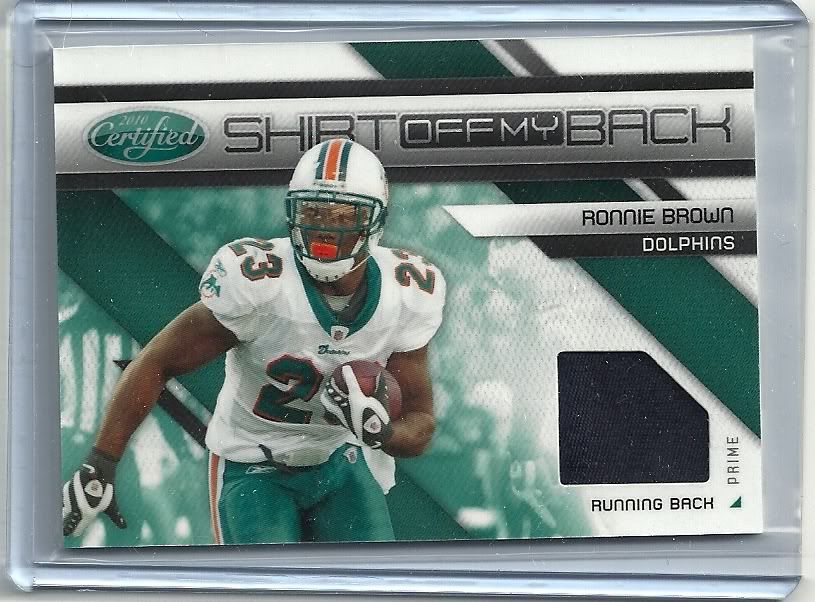 31/50
And this is my Sweet Spot hit, not numbered.
And that's all I busted for today! I had this card I was trying to sell at my local card shop but hadn't, I figured someone might be able to use it on here, it's a pretty sick patch.
Thanks for looking!