This will be my trade thread starting today. I will constantly update it with new pick ups that are trade bait and delete the ones that have been traded.
Looking for Polamalu cards mainly but also collect all other Steeler Players, Grant Wistrom, Adam Carriker, and Ndamukong Suh.
There is only a few in this thread... I have more images in my photobucket.
http://smg.photobucket.com/albums/v607/zaktheripper/
Also willing to sell cards if the price is right.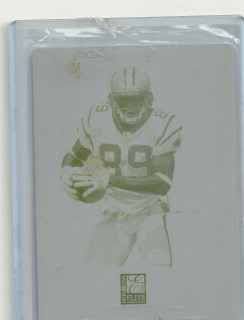 Steve Smith Printing Plate - 2010 Elite Yellow Plate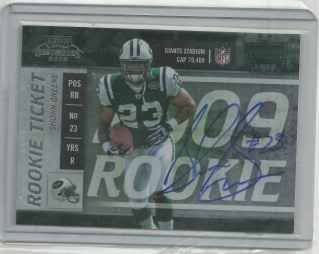 2009 Contender Rookie Ticket Autograph - Shonn Greene
2010 Contenders - Rookie of the year contender - Sam Bradford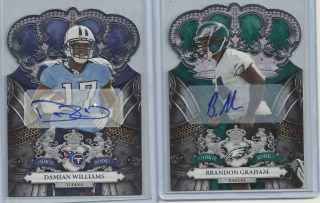 2010 Crown Royale Autos
Brandon Graham - Serial # 66/249
Damian Williams - Serial # 137/449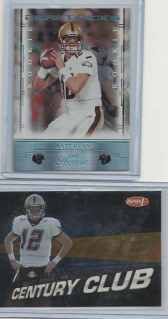 2 Matt Ryan rookie cards
2008 Aspire Century Club
2008 Playoff Presige (I think light blue) Draft Picks - Serial Number 448/999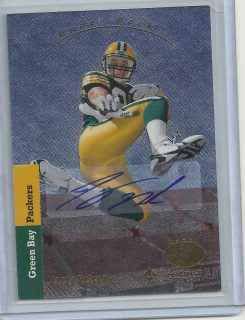 2008 SP Rookie Edition Jordy Nelson autograph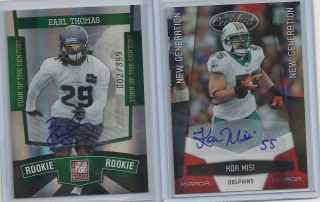 2010 Certified Koa Misi Next Generation Red Mirror Autograph - Serial #96/250
2010 Donruss Elite Turn of the Century Earl Thomas autograph - Serial #2/399
2008 SP Rookie Threads Dual jersey card Joe Flacco - Rookie Card - Serial #88/99
2010 Crown Royale Tom Brady - Royalty jersey card
2010 Absolute Memorabilia Sam Bradford Stargazing Jersey Card - Serial # 143/250
Got other stuff in my organize.