I was at Dave & Adams yesterday for my normal Tuesday spree. I wanted to keep it on the less expensive side, since I have some bigger purchases (hopefully) coming up. Decided to grab a box of 05-06 Beehive, thinking it's Ovi's and Crosby's rookie season, I could get lucky.
I'm just so glad I listened to myself. I'm going to build up the suspense here...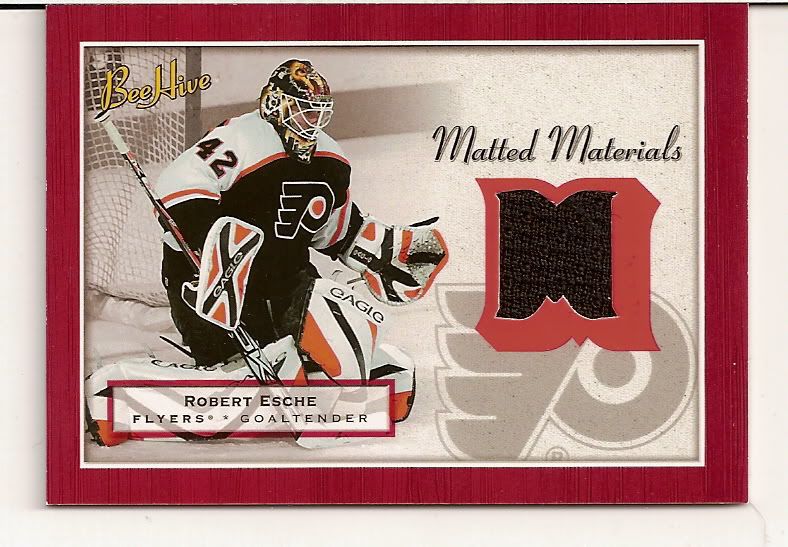 Robert Esche jersey. just a jersey, but it's really popping out of the card..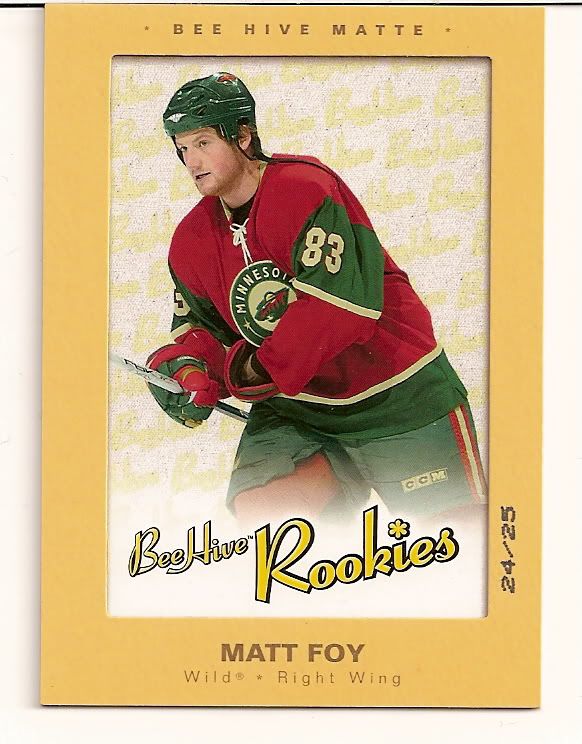 Not a great rookie, but these are really low numbered, out of just 25.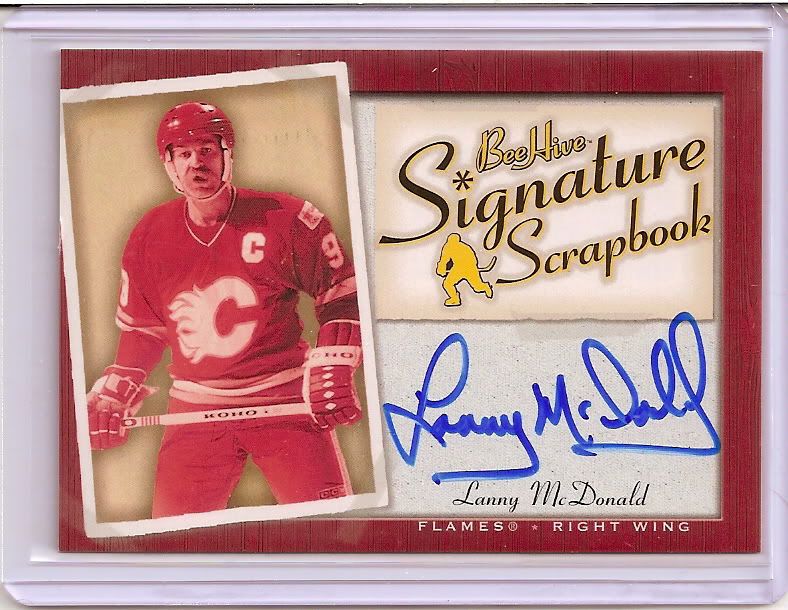 I love getting a retired great, and these are awesome because they are all hard-signed, no stickers..
Now I was opening this product in the hopes of hitting an Ovi or Crosby Rc, well....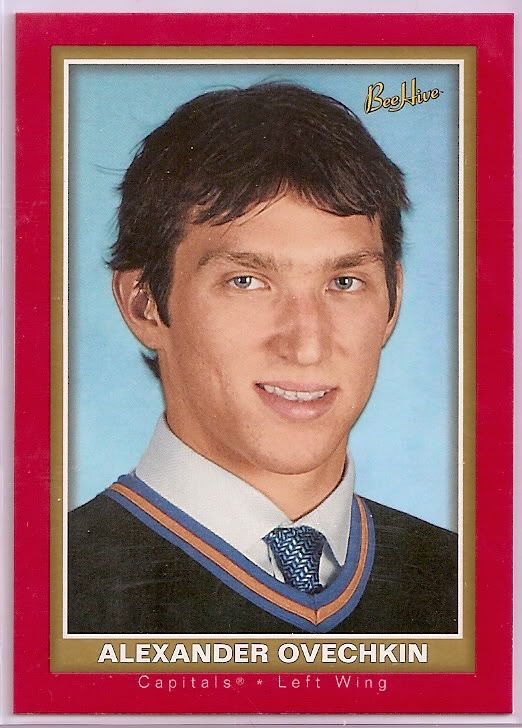 Red parallel, so it's not a true RC, but it's still Ovechkin from his rookie year..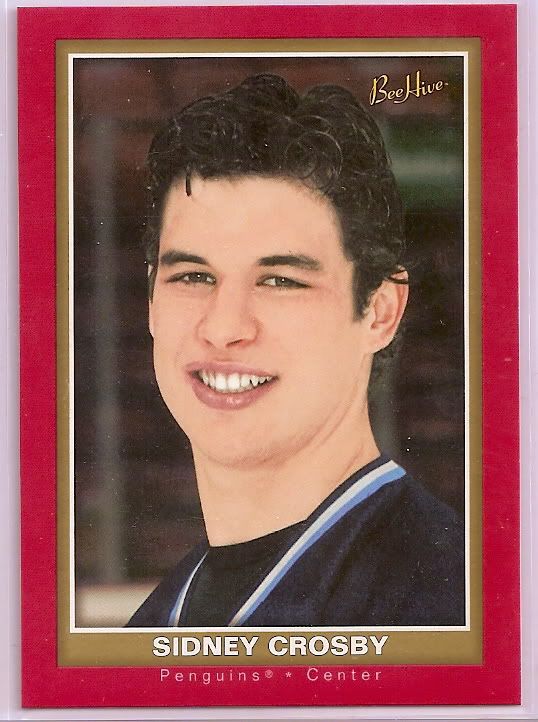 Again, Red parallel, so not a true RC, but as said before, still a Crosby from his rookie season..
OH WAIT! That's not all!!!
About halfway through the box I opened a packs and saw on the back of the 5x7 :
I thought "Oh cool I hit an auto'd 5x7! Wait, I know that shoulder, is that...."
HOLY COW JUMPING OVER THE MOON!!!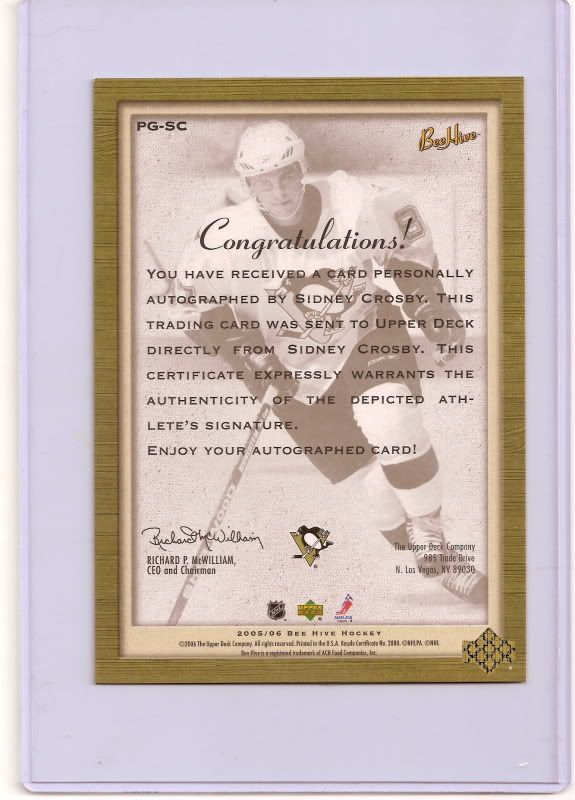 Everybody in the shop were asking me "WHAT? WHAT??"
And I gently laid this baby on top of the box....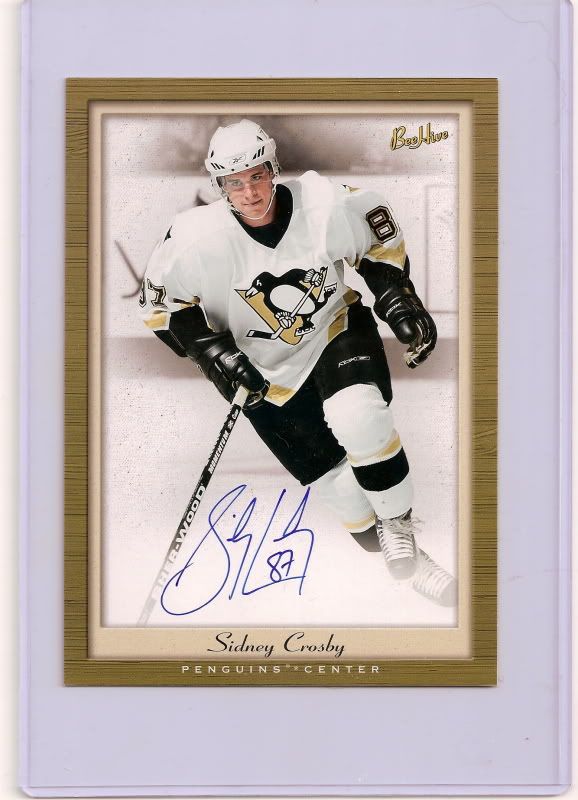 This was a five year old box!! I only wonder how long it's been sitting on the shelf!!